With every Quietkat electric bike lineup release, we witness even better and more reliable hunting eBikes. Quietkat Apex 1000W is one of them and that's why we had to review it to not only show what the newest Apex is all about, but also what was Quietkat been on since the last lineup release.
And if you're looking for a great hunting bike for a really great price, you're in the right place.
Down below, you'll find everything you need to know about Apex eBike, but we'll also show you the best way to afford this hunting eBike – so keep on reading!
Quietkat Apex 1000W Review
Apex is ideal for everyone who wants to explore their surroundings, take it for an adventure, and never worry about getting a puncture or having enough range to return home. Down below, you can find some of the best Apex eBike features.
Perfect Combination of Power and Range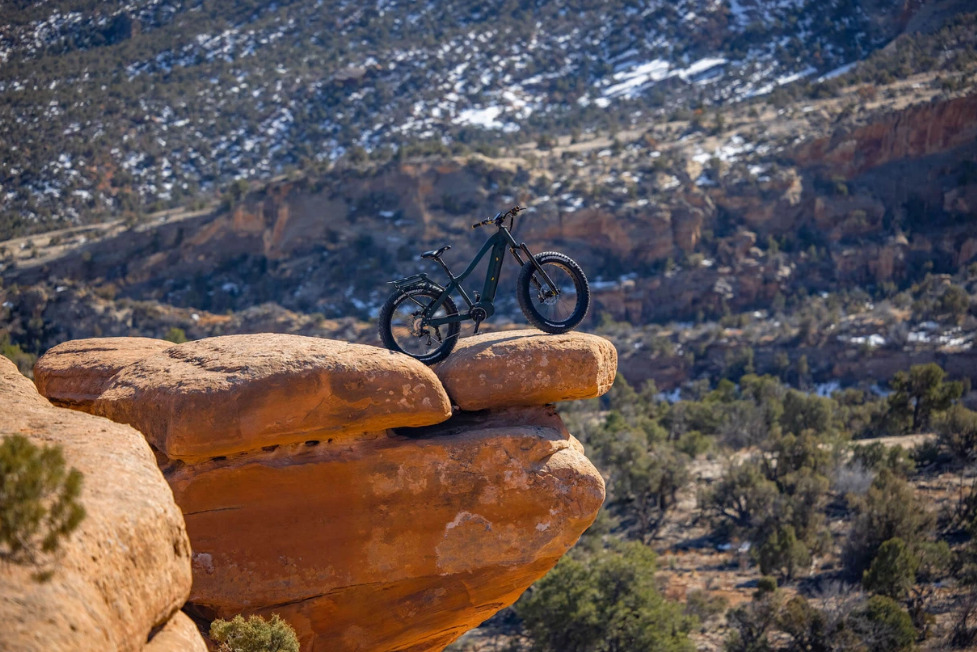 Quietkat Apex 1000W comes with a perfect combination of power and range. It is a very versatile hunting eBike so you get plenty of options.
While our favorite pick is a 1000W version, you can choose between a 750W or even a 1500W version. On top of that, you can also choose between two battery options.
Apex can be powered by either a 17.5Ah 52V battery or a 14.5Ah 48V battery.
If you go with a 1000W model and a 17.5Ah 52V batter, you will be able to cover up to 58 miles on a single charge.
Ideal for All Weather Conditions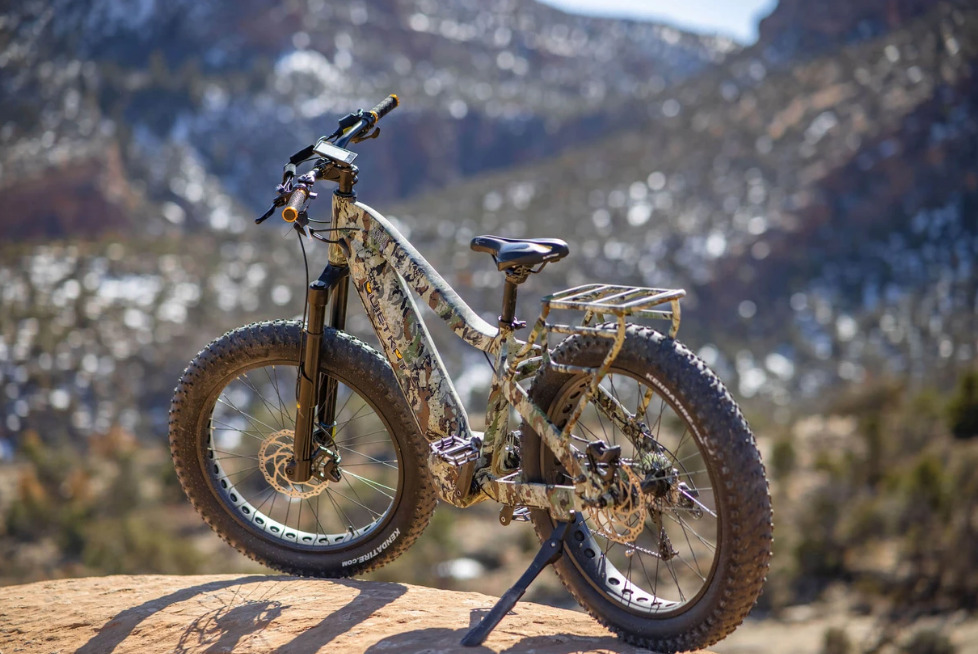 Apex is built on the reinforced bike frame that makes the whole eBIke weigh 71 lbs, but it's keeping it fully protected at all times.
With an integrated battery into the frame and robust Kenda Juggernaut 26″ x 4.5″ wide tires, you can enjoy anything from mountain trails, steep hills, or even the most advanced off-road terrains.
Steep ascents and descents are our favorite way of truly putting Apex eBike to action and in the next section you can find out why!
Great Gearing System for the Most Stubborn Hills
Apex is equipped with a wider-range gearing that makes hill climbing look easy and yet it is sufficient enough to help you achieve great speeds on your descents.
SRAM 9-speed drivetrain in combination with a mid-drive motor can help you climb the steepest hills even when hauling a trailer behind you.
And with tires such as the ultra-wide anti-puncture 4.5″ tires, you won't ever have to worry about stability or wipeouts at high speeds.
With such a drivetrain, smooth operation is guaranteed in all weather conditions and in all terrains. Apex is definitely made for the off-road life.
Above the Average Load Capacity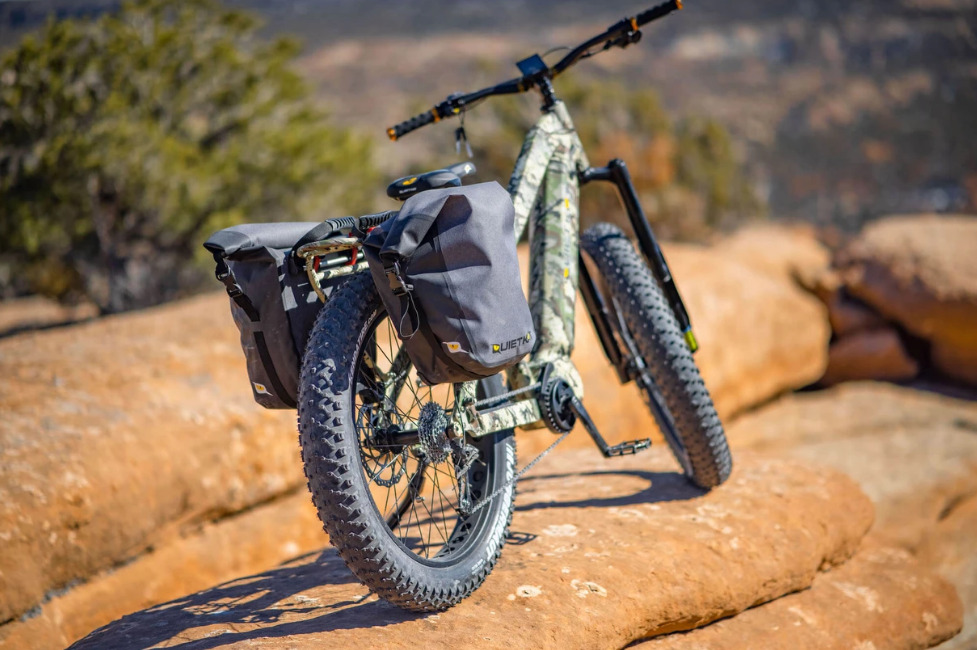 Apex weighs 71 lbs which are somewhere near the average weight for a hunting eBike, but its loading capacity goes all the way up to 325 lbs.
With this load capacity, not only Apex is a great eBike for heavier riders, but it's also a great eBike that can haul a rider and a cargo trailer up the hill without a problem.
Of course, there's a slight difference that depends on the frame size, but also the powering option and the battery capacity/size.
But you should never have a problem even recovering a game after a successful hunt.
Guaranteed Comfort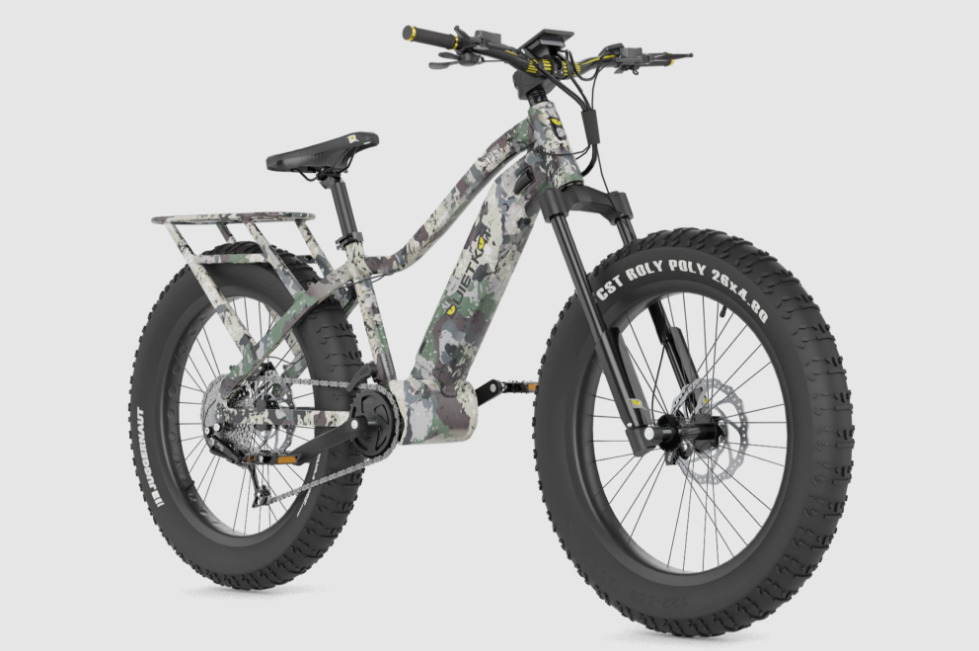 Apex is a robust eBike but you will never feel uncomfortable riding this eBike even in the most demanding terrains.
The reason for this is that Apex comes with a 150 mm inverted air-suspension fork that ensures you don't feel a thing even when traveling at the top speed.
In combination with the incredibly good-looking Kenda Juggernaut wide tires, you won't have to worry about hitting a rough patch or going off the trail.
Quietkat Apex 1000W is definitely made for the adventure and it's only appropriate if you take it to the areas you haven't explored before!
Additional Accessories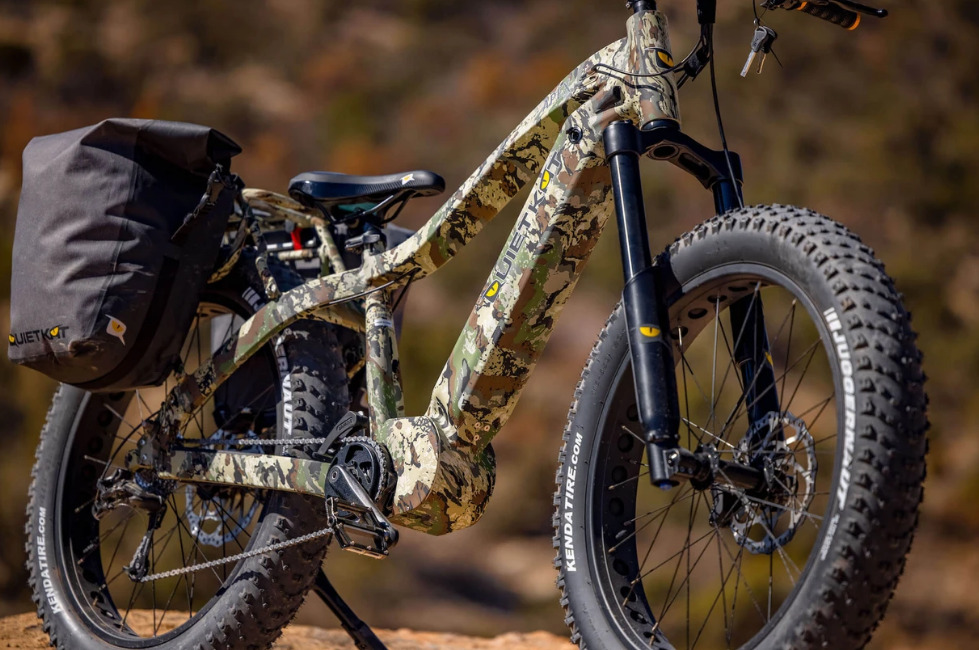 Apex 1000W eBike comes with plenty of additional accessories that help improve the value of the eBike and yet ensure an even better deal for the riders.
What we like the most about Apex 1000W is that it comes with an integrated rear rack that is very durable and is capable of holding some real weight on there.
You can use it to add pannier bags to the back of your eBike, but you can also attach a trailer and haul your equipment behind you. With a single-wheel trailer, you won't have to worry about the paths you're taking as it will be properly in-line behind your eBike, ready for the most demanding off-road paths.
Best Way to Finance the Quietkat Apex 1000W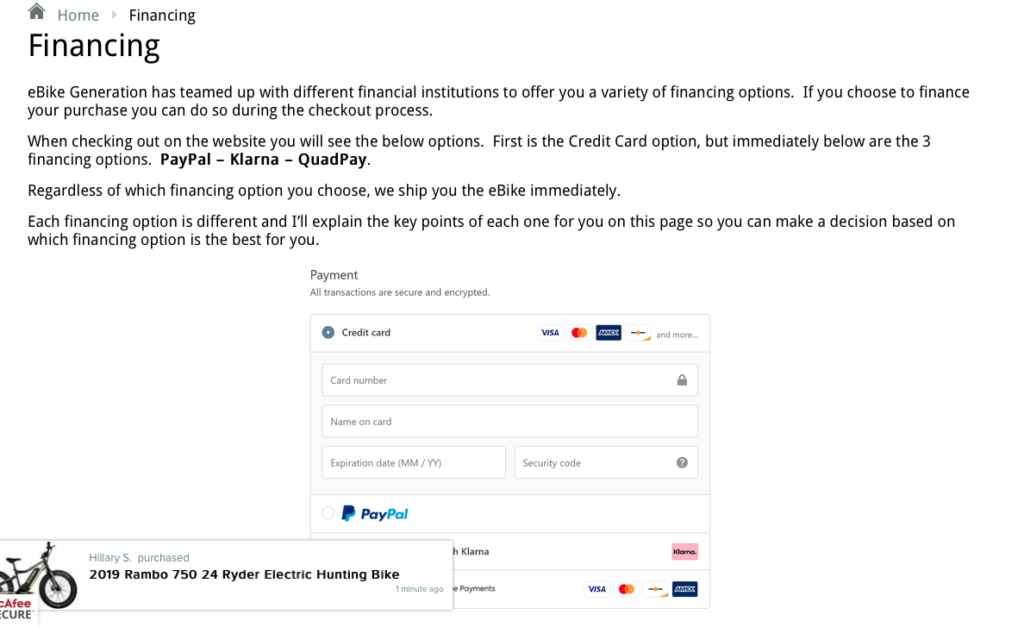 Quietkat Apex 1000W provides a lot of value, however, it can seem a bit too expensive at first.
With so much value in one eBike and yet the higher price tag, it can be rteally hard to part away from your hard-earned cash to invest in a quality eBike such as the Apex.
We understand that and that's why we learned about a great way to finance the eBike purchase. Retailer choice is as important as the eBike choice is.
Our favorite eBike retailer eBikeGeneration has partnered with financial institutions to offer financing plans with 0% interest.
This means that you can apply for a financing plan, purchase Quietkat Apex eBike, and pay it off monthly.
Conclusion – is Quietkat Apex 1000W Worth it?
Yes! Quietkat Apex 1000W is more than worth it. In comparison to other hunting or mountain eBikes and their competitors, Apex really offers a lot more for a very small rise in the price.
If you love exploring the wildlife, you want an adventure, or you want to improve your hunting – Apex can definitely help you out. Even though you can ride it on the road, it's built for the most advanced terrains so you won't have to think twice before taking it down a route you've always wanted to explore.
What is your favorite feature of the Quietkat Apex? What option would you choose?