Let's face the truth. Electric bikes aren't cheap.
All we see is a big price tag at first. But when you consider the benefits of an electric bike – the purchase is definitely justified.
After all, eBike is definitely a great deal. But we can all agree on this one.
You could use help with financing an electric bike, right?
If that's correct – you're in the right place! Why?
In this post, you will learn how to finance an electric bike and pay it off in a way that you won't even feel the money flying out of your pocket.
Sounds too good to be true?
Financing isn't anything new – but if you are just learning about it, this is the place to be!
Electric Bikes Aren't Cheap – But They're Very Useful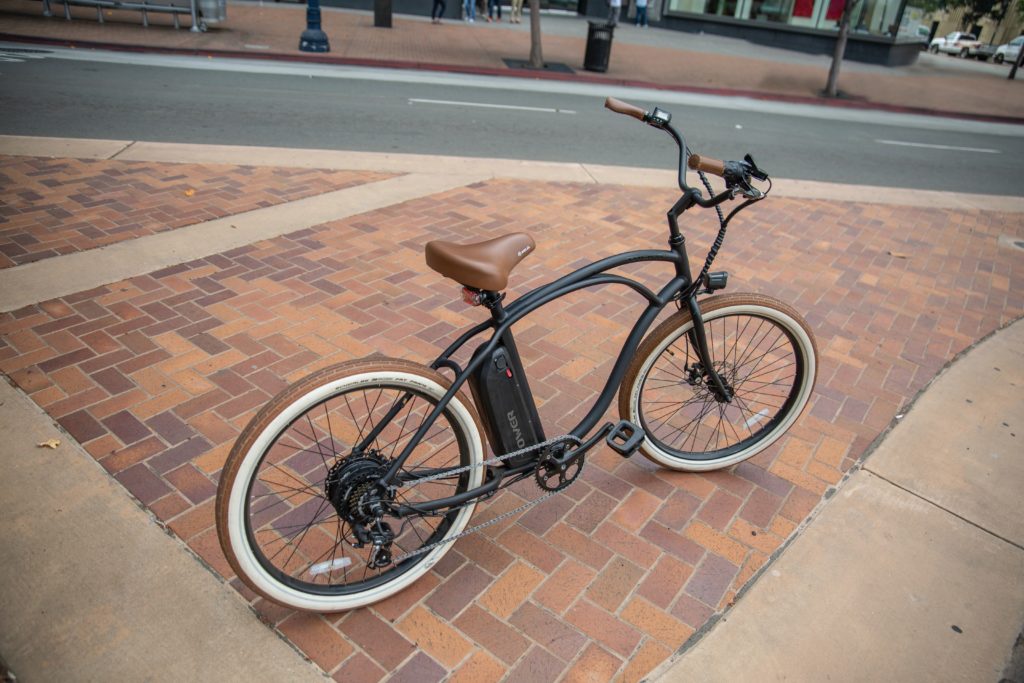 How many times did you catch yourself daydreaming about riding your own electric bike?
Not only they're useful to help out anyone who loves riding bikes long-distance, but they can help out with shopping for groceries, reaching usually unreachable locations in a reasonable time, commuting, and even hunting!
Yes, you've read it right – hunting. There are specialized manufacturers who focus on creating the best possible electric hunting bikes that can replace regular vehicle of the choice.
Therefore, when you closely inspect the abilities of an electric bike and the benefits it provides – the price tag is definitely justified.
After all, electric bikes are precisely crafted to provide a lot of value while keeping the durability in mind.
Electric bikes might even change the way you think about bikes and the way you use bikes – and therefore, it's a revolution that involves technology, batteries, and yet it relies on the same bike structure (which is hardened) to meet the needs.
Therefore, you shouldn't miss out on all the benefits provided just because you think you can't afford an eBike. If that's how we thought about cars – no one would be owning their own vehicle, right?
Instead, keep on reading to learn how financing can help you own an eBike without breaking your bank!
Did you Think About Financing a Purchase of the Electric Bike?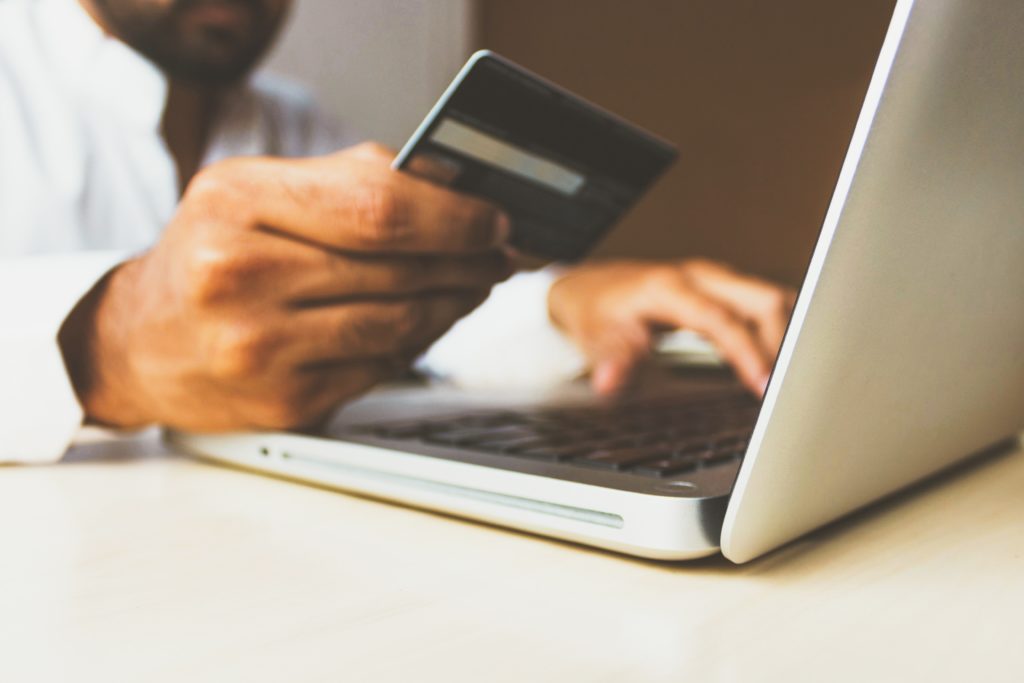 Almost any bicycle store offers bike finance and even though not many people know about it – almost anyone can benefit from it.
Whether you're purchasing a low-entry eBike or you have a specific eBike in mind and you're thinking about upgrading – bicycle finance can help you out.
As long as you have your finances under control and you can pay a relatively low deposit – you can pay monthly for your next eBike.
And the best thing is that every one of the eBike retailers offers flexible financing plans so you will be even able to customize a financing plan to your needs.
Therefore, as long as you have a bit of extra income each month to cover the monthly payment for your eBike – there's no need to save and wait.
Often times, you will be able to come across financing programs that offer 0% interest. In the worst-case scenario, you might have to pay a couple of percent – but in the long run, this is still a great option.
Best Ways to Finance an Electric Bike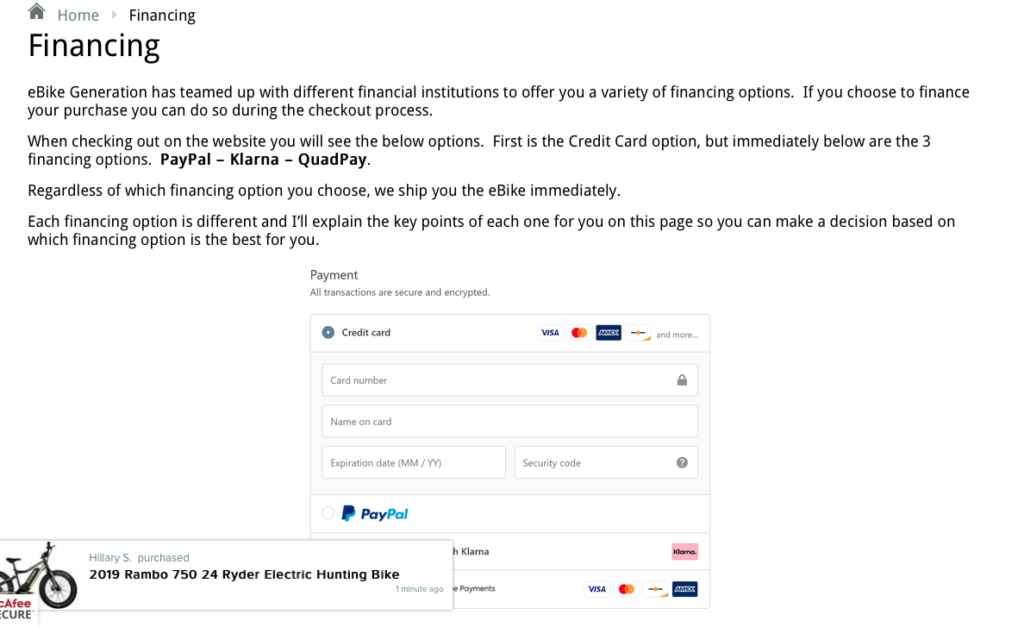 You might not find a bike financing program in every local store – but almost all big online bike stores offer their customers to spread the cost of their bikes throughout months.
However, we've noticed that not all eBike stores offer this financing. It's not the end of the world thought.
Why?
Because we know about one quality eBike seller that has been in business for a long time and they even offer one of the best financing offers for their customers.
We still recommend checking out with some of the bike stores who sell eBikes such as:
The Bicycle Chain
Chain Reactions
Rutland Cycling
Checking local bike stores also might provide a bit of hope – however, we don't highly recommend you to fully rely on them.
In fact, we believe that you will always be able to find better eBike financing options online.
So you are aware that we've promised to reveal one quality eBike store that offers financing that would be a great fit for most people?
Keep on reading as that's exactly what you'll find down below!
Direct Financing Program from the eBike Generation Store

If you haven't heard about eBike Generation yet – now is the right time.
If we have to sum up the eBike Generation in one sentence, we would say that it is one of the best all-around specific eBike stores online.
They work with quality eBike manufacturers which you won't be able to find in local bike stores.
And what's the best thing, you might wonder?
eBike Generation works with different financial institutions to offers a financing program that is a great fit for everyone's needs.
It's very simple to apply to finance option at the checkout point and you get to choose between different paying options:
Regardless of the financing option you choose – the eBike of your choice is shipped immediately.
Even though the eBike Generation offers a variety of choices – personally, I really like that they charge a 0% interest fee.
I recommend checking out each financing option they offer – and to do that, simply click here to visit eBike Generation store.
But what about eBikes?
Browse around eBike Generation and I assure you, you won't be disappointed!
Conclusion
How long have you been checking out your favorite eBike, only to tell yourself that it's not the right time to make the purchase?
With proper financing plan, it has never been easier to own an eBike without breaking your bank. If you still think that the eBike of your choice is out of your reach – you should think about all the benefits you will be able to experience.
I recommend you to read the agreements carefully, weigh your options, and then make a choice on a financing plan that works the best for you.
But with multiple paying options at eBike Generation (with clear explanation) and immediate eBike shipping at 0% interest rate – we don't think you'll have to look any further!