Utah is a very popular state to hunt mule deer since they're on a rise and if your hunting takes you to Utah – you shouldn't miss out on probably one of the best mule deer hunting in the states.
Best Animal to Hunt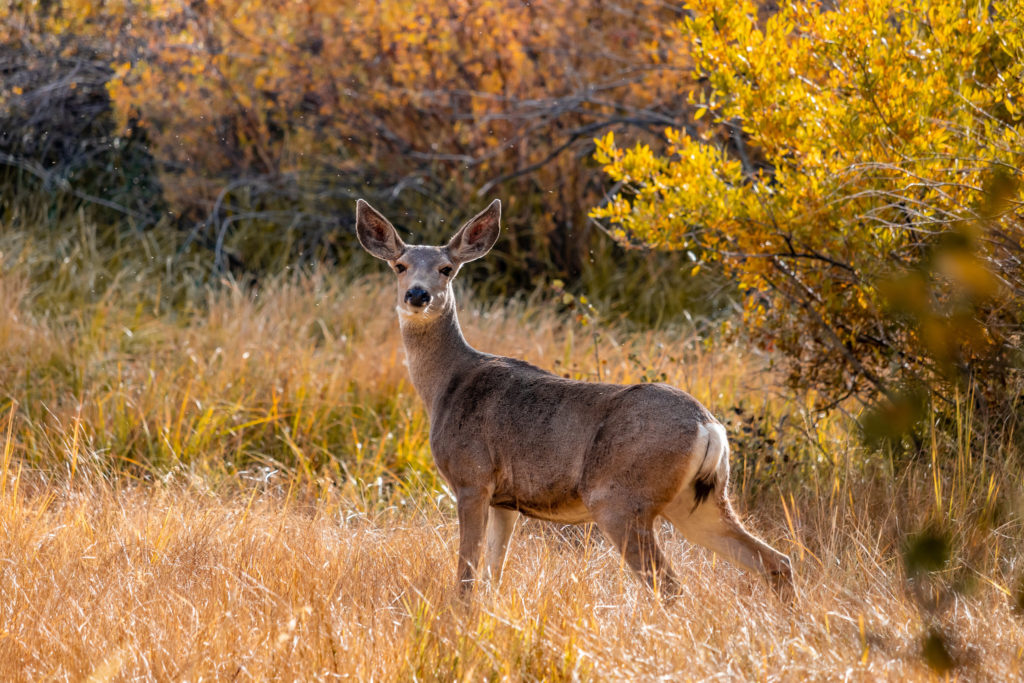 Since mule deer are on the rise in Utah, they make one of the best animals to go after. However, you can also hunt elk, antelope, or even pheasants and ducks.
Best Hunting Locations
Utah is very versatile when it comes down to hunting locations and here are top 3 hunting locations you should visit:
Ashley National Forest
Uinta-Wasatch-Cache National Forest
Bear River Migratory Bird Refuge
Hunting Requirements
If you're going hunting in Utah as a non-resident, you'll have to own a Basic Hunting License or a Combination License. This will allow you to hunt small game which includes most waterfowl and upland game. However, additional permits must be purchased to hunt other species.
The same rules apply to residents. The best place to obtain the licenses and permits is online, directly from the official Utah Division of Wildlife Resources site.
Getting to Utah
Two of the best ways to get to Utah are either by air or by rail. If you choose air – flying out to Salt Lake City International Airport is a great choice.
Salt Lake City is also on the Amtrak's daily rail line so you can get to Utah by rail as well. The last option is to drive to Utah with your own vehicle.
Things to Keep in Mind
If you're a hunter who always likes to have a backup weapon, it's good to know that a law in Utah allows hunters concealed carry of a handgun during the hunt, as long as the barrel is 4″ or greater.
Hunting Excursionž
For help booking, click book your hunt: