If you've been shopping for a new electric hunting bike, you've most likely noticed that most of these eBikes come with Maxxis MTB tires.
But why do most of these electric hunting bikes come with this set of tires? What are its benefits and how good are they in reality?
If these are some of the questions you've asked yourself, you're in the right place! In this article, you'll learn everything there is to know about Maxxis tires for mountain bikes and why are they one of the top picks for electric hunting bikes, so keep on reading!
About Maxxis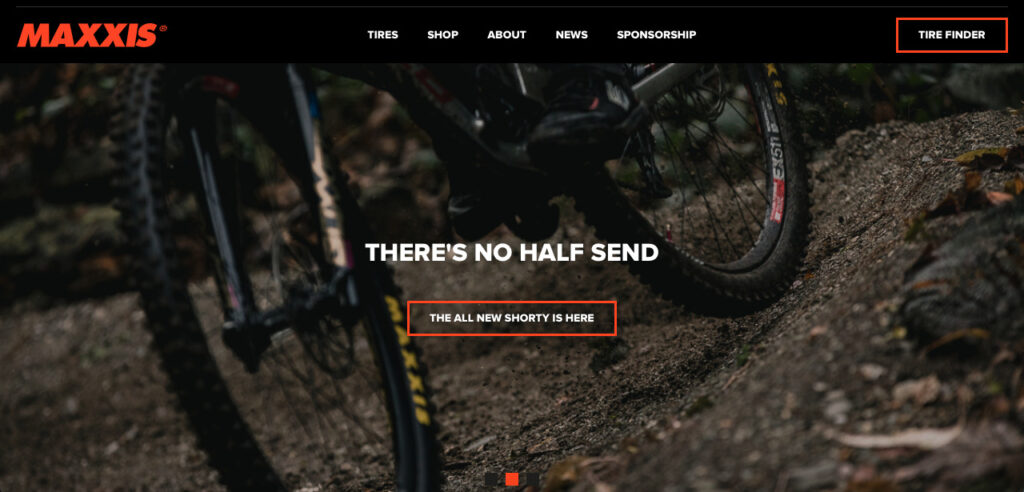 If you did a quick search on Maxxis, you would find that they're not only a "big shot" in the mountain bike industry, yet they provide and equip all types of off-road vehicles with quality tires.
This includes ATVs, UTVs, dirt bikes, light trucks, SUVs, and almost any other off-road vehicle you can think of.
Due to the quality of Maxxis products, they're not only a well-known brand in the USA, but they're also a worldwide known brand that provides trusted and reliable tires.
Not only Maxxis is known for supplying all kinds of riders with quality tires, but they're also well known for supplying professional drivers that help them win all types of championships.
At the same time, Maxxis is taking care of the environment by operating ethically and honestly and this includes sourcing, production, and distribution of their tires.
Right now, Maxxis is selling tires in about 180 countries around the world, with over 30,000 employees, and manufacturing and distribution centers in almost every continent.
Maxxis ensures that their tires are top-quality and as reliable as they can be by using the latest technology to engineer the products even before they reach the manufacturing process.
What are the Most Known Maxxis MTB Tires?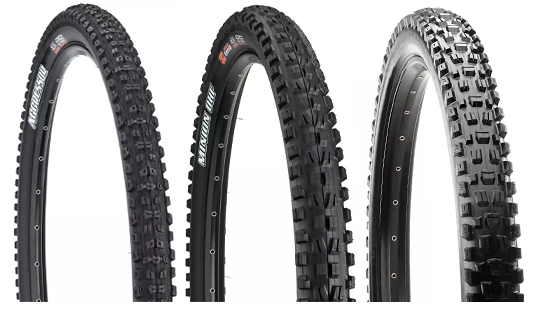 Maxxis MTB tires come in a couple of different versions which depend on the pattern of the tire.
Each pattern then offers a range of quality MTB tires that will match different needs. 3 popular Maxxis thread patterns are Exo, Exo+, and DoubleDown.
Some of the most known Maxxis MTB tires are Aspen, Ikon, Ardent, Rekon, Agressor, and a couple of others.
The chances are high that you saw some of these tires equipped on electric hunting bikes. However, if you're thinking of upgrading your eBike tires with one of the Maxxis tires, the selection will most likely depend on the intended use.
For example, Maxxis Aspen is ideal for XC or Trail, Rekon is ideal for both XC/Trail and Trail/Enduro, while Agresssor is only ideal for Trail/Enduro.
While the model of the tire might not always be displayed on the side of the tire, it's always written somewhere on the side so you would have to take a closer look and read further than the big and well-known Maxxis logo.
If your Maxxis already came equipped with your electric hunting bike, you can trust the manufacturer's choice of putting these specific tires on the eBike.
Are Maxxis MTB Tires Good?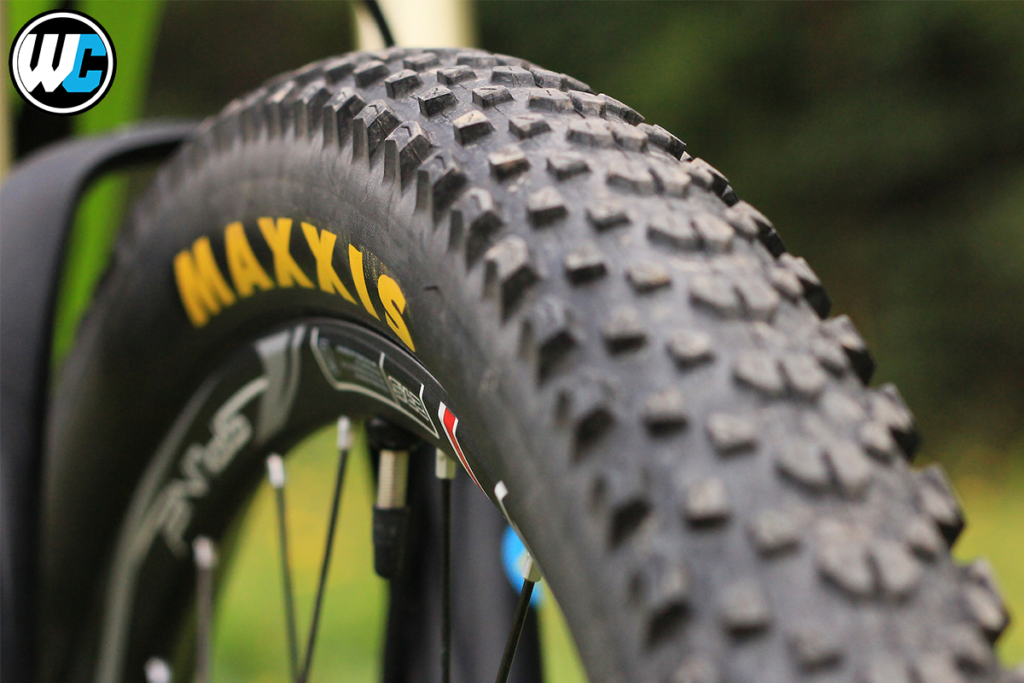 Most people know of Maxxis as the MTB tire manufacturer, but are their tires really good?
By the worldwide use of Maxxis MTB tires, you can definitely notice that one thing is consistent. It's the quality of these tires that ensures that they're used as the main contact point of the eBike with the ground for many MTB and electric hunting bikes of all types.
When it comes down to other Maxxis tires, the answer is yes, their tires are really that good. Maxxis is really good at keeping up the premium quality which is well combined with high efficiency.
On top of that, Maxxis is also continuously researching and innovating to stay as one of the top leaders in the tire industry.
Maxxis is also very well known for listening to the users' feedback which they always use to improve and upgrade their products to ensure all needs are met.
The company even received multiple awards where some of the most known awards were the Ford Q1 Quality Award, as well as the Shanghai GM Best Supplier (these tires are specific for the car tire industry).
With that being said, Maxxis MTB tires are really worth the price since they offer an extraordinary value, which is just another reason why Maxxis tires can be seen on some of the top hunting electric bikes.
Why are Maxxis MTB Tires a Great Choice for Hunting eBikes?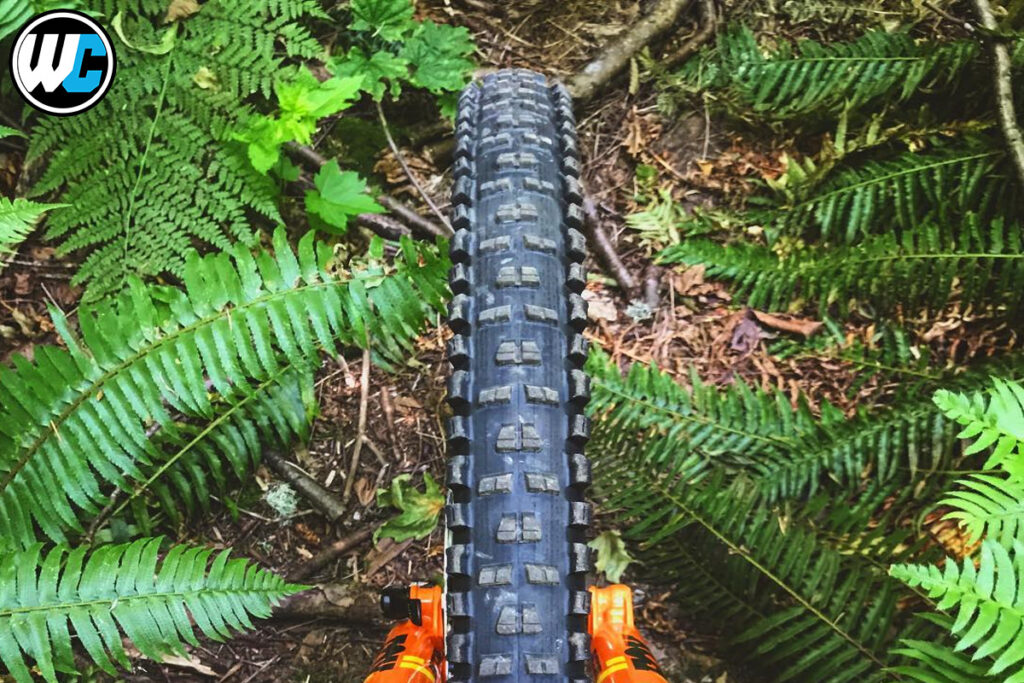 Maxxis MTB tires are often used as the go-to tire for electric hunting bikes for a couple of reasons.
One of the most beneficial reasons is the triple compound that ensures durability, softness, and even anti-puncture protection at times. The base is made of firm rubber, side knobs are made of soft compound which improves the grip, while the medium compound placed in between helps lower the rolling resistance which also improves longevity.
With this structure, most of the Maxxis MTB tires also provide anti-puncture protection which is a must-have feature for hunting electric bikes. The last thing you want to happen is to get a puncture or feel unease when riding on really rough terrain.
As a hunter that takes advantage of electric hunting bikes, having tires such as Maxxis equipped on the eBike won't only provide reliability, but also the perfect handling, ability to power through any terrain, and peace of mind knowing that a puncture is a very unlikely situation.
Conclusion
Maxxis MTB tires are a very popular choice and while there are many other quality tire manufacturers, one of the brands that rely on Maxxis the most is the Quietkat.
Quietkat's hunting eBikes are very well known for their top performance where tires are not an issue yet an advantage.
Therefore, if you're thinking of getting an electric bike with Maxxis tires on, or you're thinking of upgrading your current set of tires, Maxxis is often a great choice.
Even though they can are a bit on the pricier end, they're worth the price because they provide a lot of value in return.
Considering that the tires are the main contact point between the eBike and the ground, it's super important to ride on a quality pair of tires.
Where did you first hear of Maxxis MTB tires? What do you like the most about them and why?