Electric hunting bikes are getting improved at a rapid pace and every new lineup of hunting eBikes comes with a surprise. In this Quietkat Sherpa review, you'll find out more about Quietkat's newest lineup of hunting eBikes, but also everything you should know about the Sherpa eBike.
When you're looking for an unconventional eBike to be your hunting vehicle, you shouldn't look further than Sherpa.
Sherpa might not look like your everyday vehicle for hunting, but it has a lot to offer so keep on reading to find out the best features of this eBike and how it could benefit your hunt!
2021 Quietkat Sherpa Review
Quietkat has been working hard to provide the most efficient hunting eBike for a very reasonable price. Sherpa is one of the most versatile hunting eBikes on the market and down below, you can find out why!
Longer Wheelbase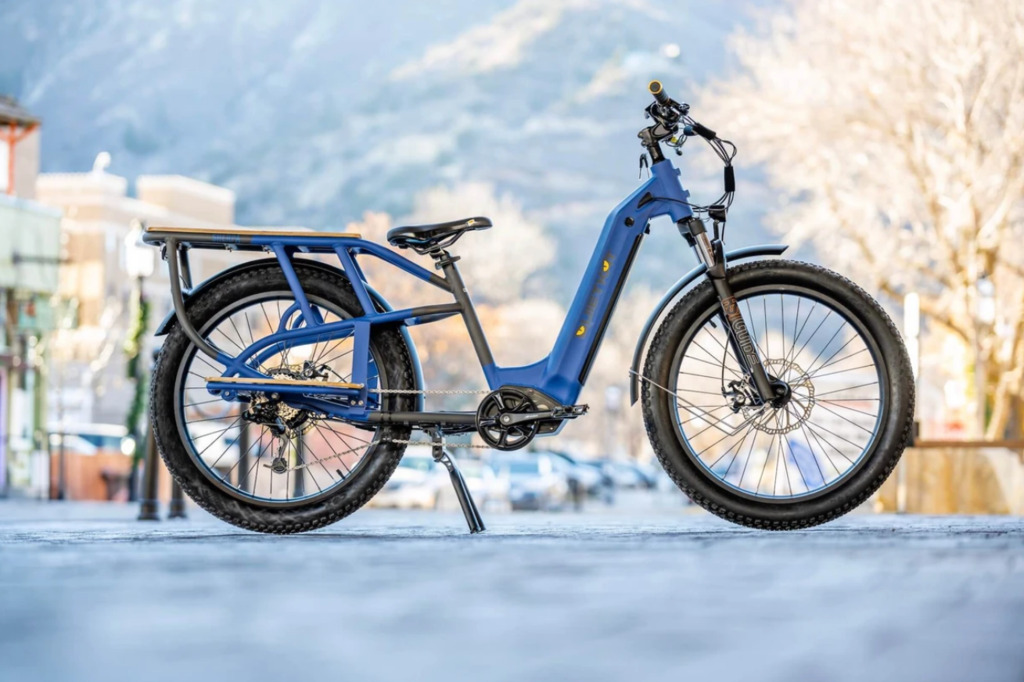 Sherpa hunting eBike is based on a well-known Quietkat Voyager frame. The twist here is that Sherpa comes with a longer wheelbase.
This allows this eBike more stability in the corners (especially at high speeds), more grip on the tires, even weight distribution, and great maneuverability.
No matter the type of terrain you're going to ride in, Kenda 26×3″ Plus-Tire is going to have your back at all times.
Integrated Rear Rack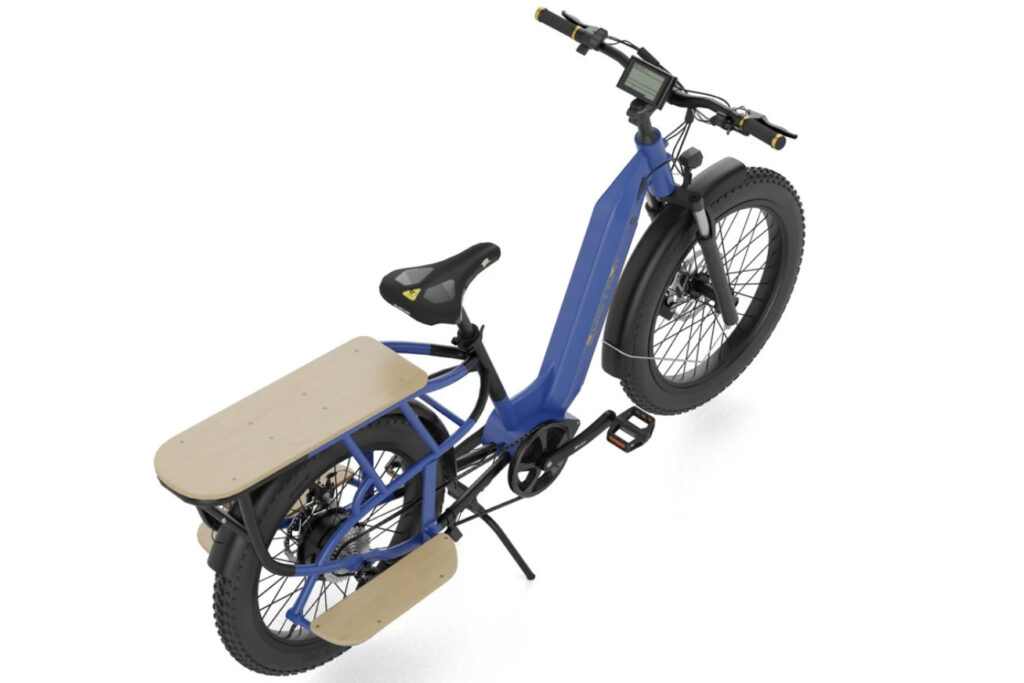 This hunting eBike comes with an integrated rear rack. However, this is not the standard rear rack everyone is used to.
Sherpa comes with a custom-built rear rack that goes well with the frame, protects the rear wheel, and offers two-level storage capability.
This is more than needed to carry most (if not all) your gear and yet you won't have to worry about losing anything along the way. If you don't have a lot of gear, you might not even need a cargo trailer for your hunts.
More Power Than You Need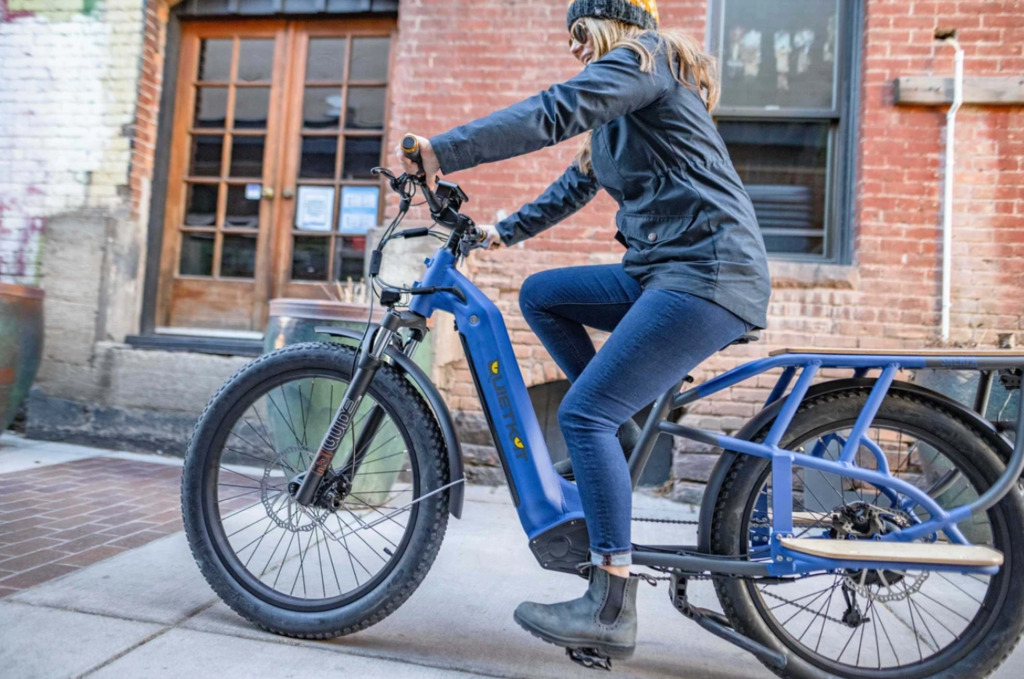 Sherpa comes with a 750-watt mid-drive motor that provides more power than you need to cross any hills, handle rough terrain, and even get home on a single charge.
The mid-drive motor is accompanied by a thumb-throttle operation which is removable. This is probably the first attempt to making one powerful eBike fit in all Class categories.
Therefore, Sherpa is classified as a Class 2 eBike and you can remove thumb throttle at any time to comply with the road rules. When you hit the trail, you can connect the thumb throttle back and enjoy the full and unstoppable power of the mighty 750W motor.
On and Off Terrain Combination
Even though Sherpa eBike looks more like a city bike, it actually comes with very decent tires that won't only provide more comfort, but they'll be able to take you wherever you want to go.
Combined with an RST coil suspension fork, Shimano 7-speed gearing system, and Tektro mechanical disc brakes – you won't ever have to worry about reaching your destination, getting back from your destination, and even tackling down the steepest hills.
Whether you ride Sherpa eBike deep into the forest, on the beach, or you hit the off-road trails – you will have one of the most versatile eBikes on the market that will make all your wishes possible.
Lowest Standover Height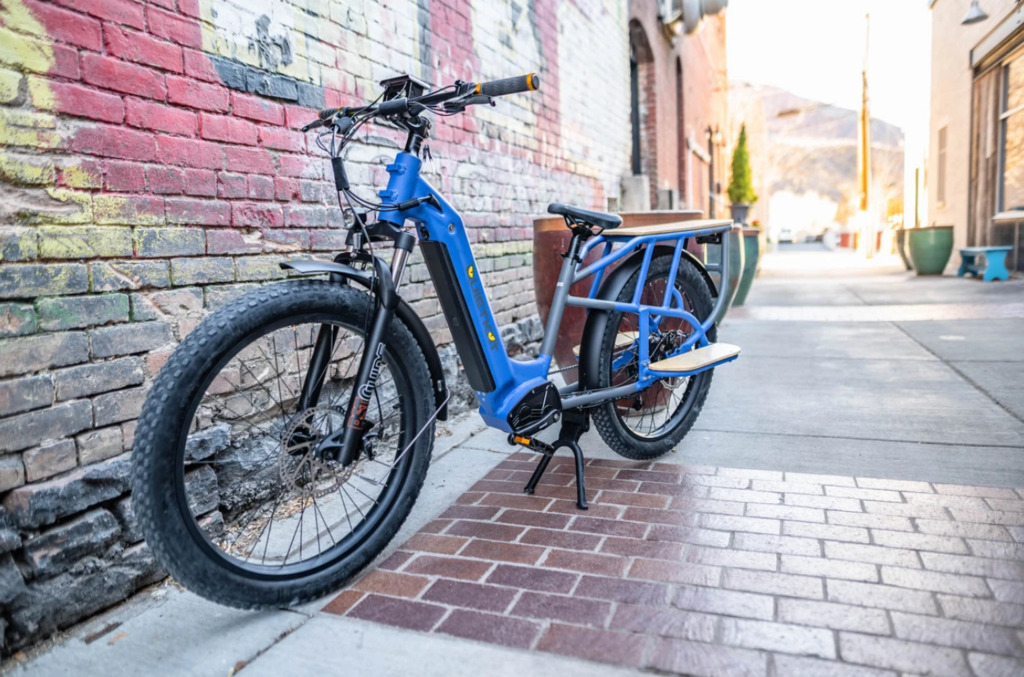 Since Quietkat did an amazing job at introducing the most versatile frame to the eBike industry, this is super useful for people who check out the standover height first.
With Sherpa, you don't have to worry about the standover height. In fact, Sherpa comes with the lowest standover height in the eBike industry.
You will never struggle getting on and off the eBike no matter the type of terrain you ride in. We find this super important for hunters who need quick access to the eBike to stay on top of their game.
High-End Components
You've seen some of the components so far being mentioned in this review, but there are a couple of other components you should be aware of.
Sherpa eBike comes with a wide display that provides all the needed information with a nice and bright backlit. However, this won't reduce the mileage of your battery.
The extra-wide seat provides more comfort and in combination with the soft yet wide handlebars, you won't ever have to worry about maneuverability.
Since the throttle button is removable, you can easily adjust it to your preferred position when you put it back on so you won't ever feel that the power is just a bit far away.
Very Decent Range
The mid-drive motor is combined with a Panasonic long-distance 14.5AH/48V battery. This provides a great range for Sherpa and on average, you'll be able to cover almost 60 miles.
Of course, the range will also depend on the weather conditions, type of terrain your ride, and even your riding style.
However, you'll never feel the range of anxiety and worry whether or not you'll make it back.
Great Weight Capacity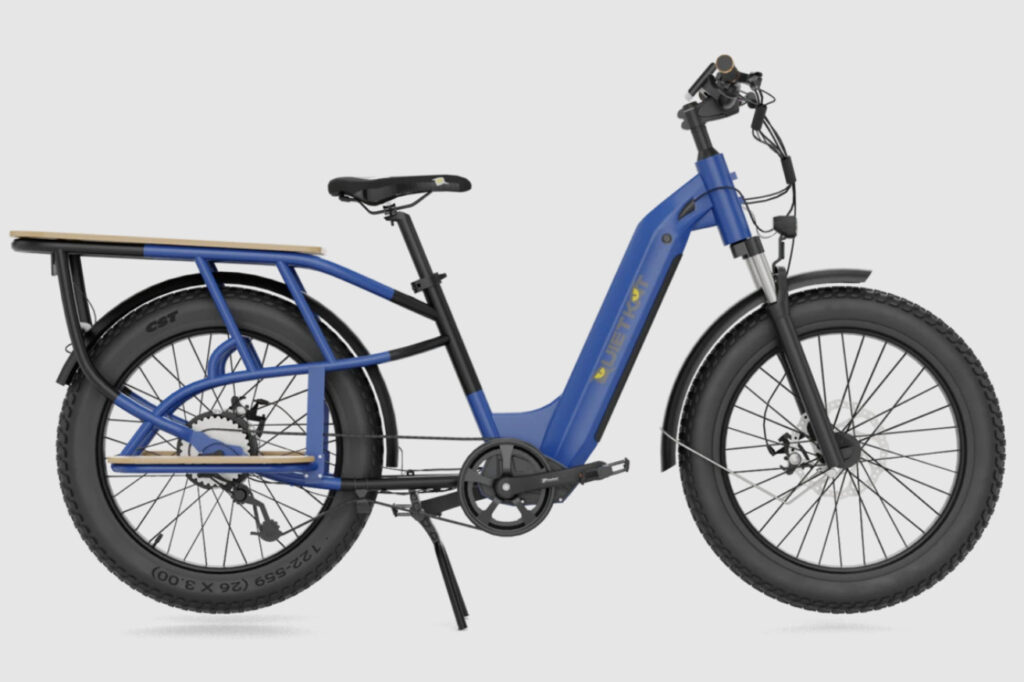 Quietkat Sherpa eBike weighs about 65 lbs which definitely doesn't make it one of the lightest eBikes on the market.
However, you shouldn't forget that Sherpa eBike comes with a mid-drive motor, a large battery, and even a custom-built rack that solves all the storage problems you might have.
On the bright side, Sherpa excels at the weight capacity that it can handle. Whether you load it up with all of your gear or you attach a cargo trailer to haul it behind you – you will be able to load the Sherpa up to 325 lbs.
Conclusion
Sherpa is a very versatile eBike that doesn't lack the power most other versatile eBikes on the market lack.
With that being said, we really like the custom-built rear rack which is probably one of the best racks on an eBike.
The frame makes it super easy for anyone to step on and off the Sherpa without thinking twice about it and yet it's up to you if you'll take it deep in the forest or keep it on or off the road.
But probably the best thing about Quietkat Sherpa is that it's the newest model and yet it's one of the most affordable eBike models in their lineup.
If you consider purchasing Quietkat Sherpa with the help of a no-interest financing plan, you'll be able to get Sherpa eBike for about $150/month!
What do you like the most about Quietkat Sherpa? Do you think this is one of the most affordable yet the best eBikes on the market so far?