Electric hunting bikes are a pricey investment, but they're specifically built for hunters so they're very well worth the price they cost if the quality matches the needs and purpose.
Yet with so many electric hunting bikes available on the market, one hunter can ask himself how much electric bikes cost in reality and how much should one spend on a hunting eBike.
Going for the cheapest electric hunting bikes might seem like a good temporary solution, but in reality, it's a really bad decision that can only do more bad than good in the long run.
Therefore, down below, not only will you find why investing in a quality hunting eBike is a must, but you'll also learn how to finance a hunting eBike in the easiest way possible without paying any interest rate.
How Much do Electric Hunting Bikes Cost?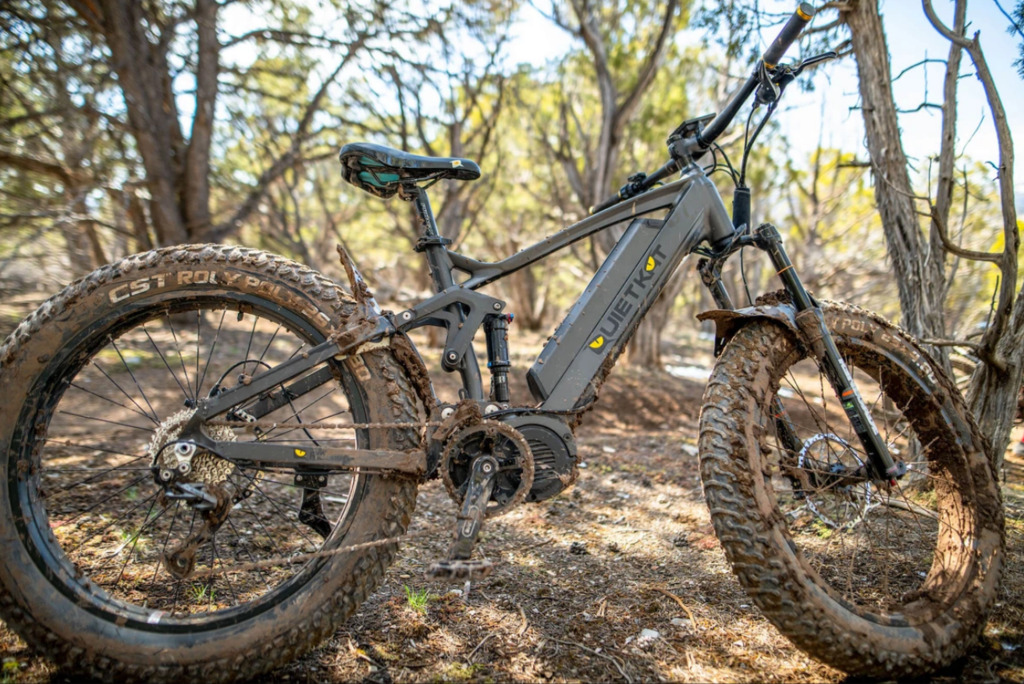 Depending on the type of hunting eBike, components, build quality in general, performance, power, and battery, electric hunting bikes can cost anywhere from around $2,000 to $5,000+.
Therefore, hunting electric bikes can seem like a very pricey investment, but it's important to understand exactly what these eBikes offer in return.
Alongside the use of quality components, and a reinforced frame, quality eBikes are made to last longer, stay durable at all times, and provide a solution to all hunters who have specific demands.
With that being said, electric hunting bikes are specifically built for hunters and are to be used in the most demanding weather conditions and terrains.
On top of that, a warranty is a lot longer for these types of electric hunting eBikes, since the companies are dedicated to producing only high-end eBikes for hunters. Along with that, these companies listen to feedback and work with hunters to produce newer versions of the eBikes in question.
Are Electric Hunting Bikes Worth the Price?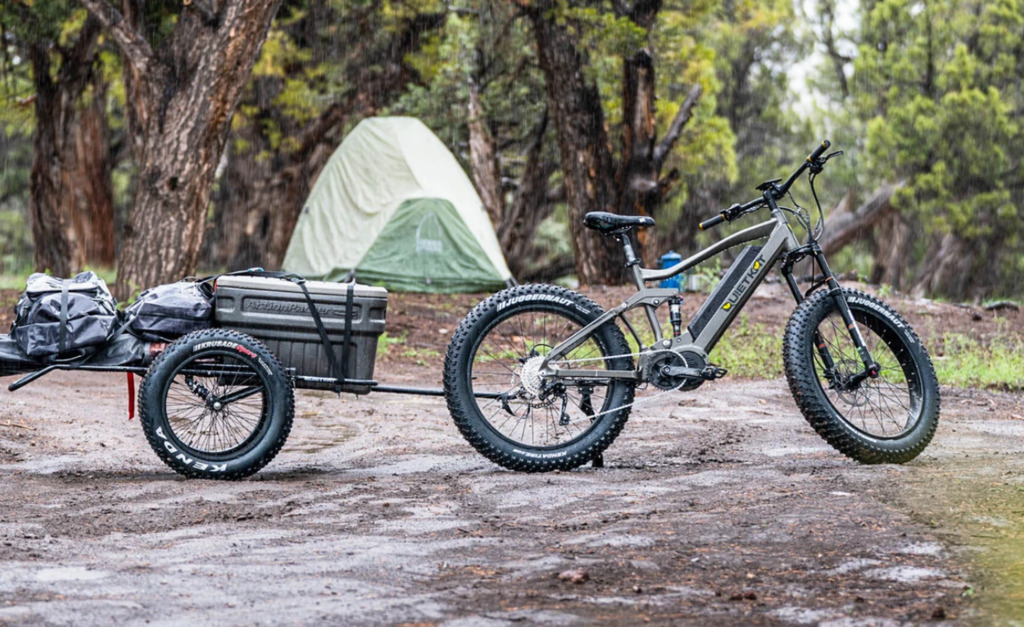 Electric hunting bikes are very well worth the price because they're specifically built by companies who work with hunters to produce the most useful transportation vehicle for hunting.
This way, hunting electric bikes can replace all other vehicle types including ATVs and four-wheelers as they provide more benefits.
By being silent, hunters can move more stealthily, and by being compact, hunters can reach destinations and places you otherwise couldn't.
On top of that, these electric hunting bikes are built to handle rough and the most demanding terrain easily, so you will be able to take hunting eBikes anywhere without having to think twice.
Combined with usually powerful motors and long-range batteries that can provide a great combination of power, speed, and range, while providing support and durability, of course, with comfort.
So every rider and hunter can reach destinations in style, comfort, and speed without having to worry about the estimated range, yet can fully enjoy the benefits.
Therefore, electric hunting bikes are very well worth the price since they are not standard electric bikes but are reinforced eBikes that are specifically made to withstand everything along the way.
Should You Settle for Cheaper Electric Hunting Bikes?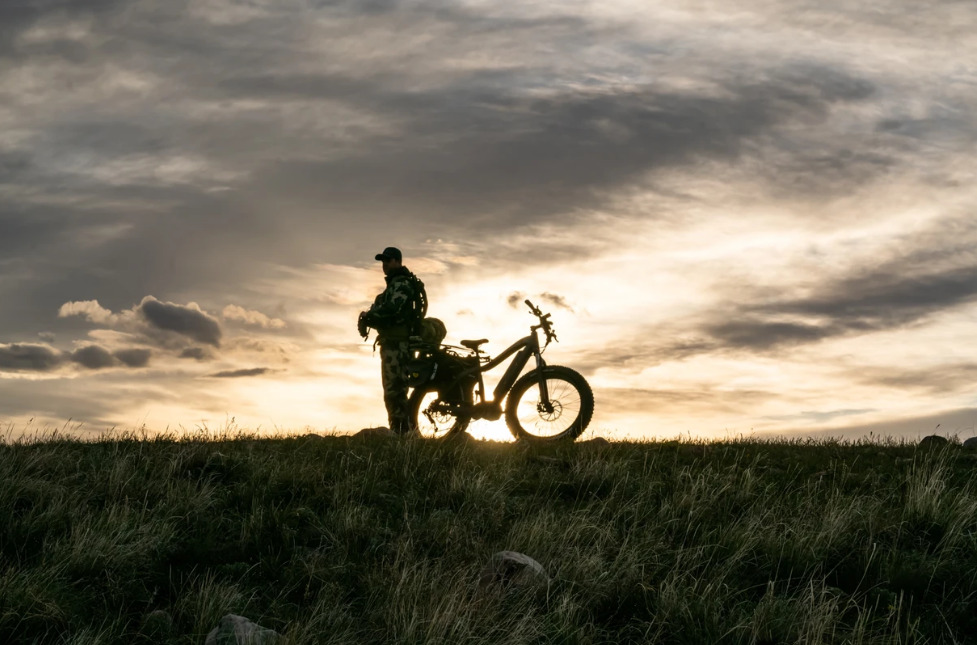 It can be tempting to spend less money on a hunting electric bike, especially the one that's so well advertised.
However, a cheaper price doesn't mean you will end up saving money, even though it might seem like you will at first.
Cheaper electric hunting bikes won't last as long as quality eBikes, the quality of the components will be sacrificed, they will introduce fewer features, and their whole ability to fulfill demanding purposes won't be as good.
On top of that, cheaper electric hunting bikes won't last as long as quality and durable hunting eBikes, especially when it comes down to components such as the battery or motor.
Power is another thing to consider when thinking of going for a cheaper electric hunting bike. The main component that will power you and push you through the most demanding moments shouldn't be compromised by a cheaper motor.
And on top of all that, overall comfort, ease of use, the range you can achieve, and even available optional components might not be up to par.
With that being said, spending less money on a hunting eBike can be tempting, but it's a mistake that will end up costing you a lot more in the long run since the cheaper price will always sacrifice the quality and the main purpose of electric hunting bikes.
How to Finance Electric Hunting Bike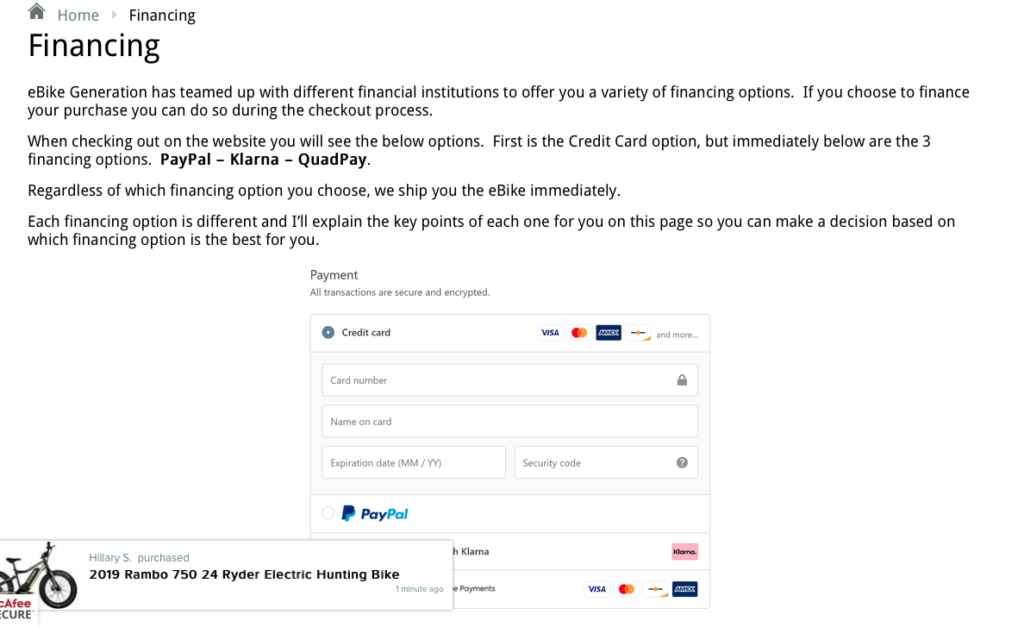 If an electric hunting bike of your choice is out of reach for you, you shouldn't settle down for a cheaper one or forget about purchasing the eBike at all.
Instead, there's a way to finance the purchase of your new hunting electric bike through smart financing options provided by some of the top eBike retailers.
For example, at eBikeGeneration, you can buy the eBike now, and pay monthly in installments with a 0% interest rate if you pay the installments on time.
This way, you can get the eBike delivered to your door and start taking full advantage of it while you pay monthly for it.
There are a couple of ways to finance the purchase of your eBike, and it's all about finding a quality eBike retailer that features both a hunting eBike you're interested in and available financing plans.
eBikeGeneration is the top hunting eBike retailer. You can find only the top-notch hunting eBike models from top brands. They also feature 3 different ways to finance your eBike purchase, so check them out!
Conclusion
The answer on how much electric bikes cost and how much should you spend on one is a simple one, but there's so much more to the answer.
The most important thing is not to settle down for the cheapest electric hunting bikes you can find out there. Even though it can be tempting, it's a mistake that can cost you more in the long run than a quality hunting eBike.
Also, financing an electric hunting bike in a smarter way (such as using the eBikeGeneration's financing plan) is one of the best ways you can purchase your next eBike!
What do you think of the electric hunting bike prices? Do you think they're worth the money?