In the old days, did you ever have two batteries for your cellphone just so you can switch them and use the phone for twice as long?
The same idea applies to the hunting electric bikes. what if you could a backup battery for electric bikes?
This means that the range would double and you wouldn't have to get back home before you run out on a single battery charge.
Instead, you will be able to go further and hunt for longer without worrying about your eBike battery level.
Sounds great, right? But is this idea even possible?
For sure it is! And you're in the right place because you'll learn everything you need down below and we'll also show you some of the best backup batteries there are!
How to Find a Backup Battery for Electric Hunting Bikes?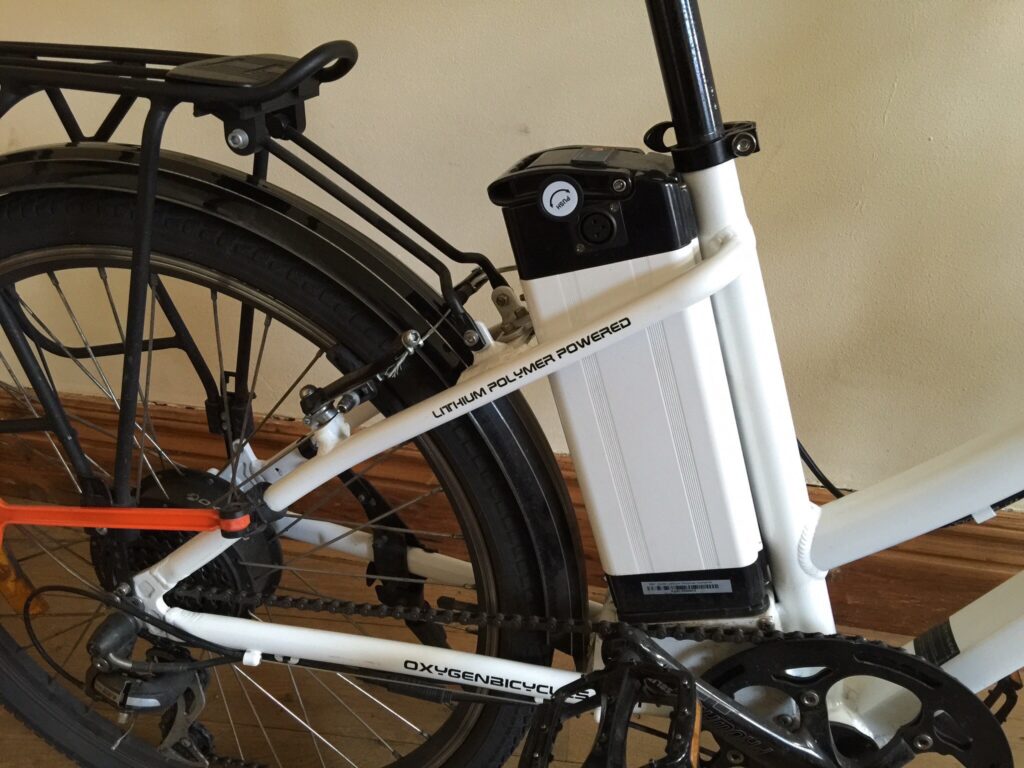 Ideally, you would want to find a backup battery from the same manufacturer. Most hunting eBike manufacturers provide quality backup and replaceable batteries for their specific eBike models.
However, the problem is that not every manufacturer provides a backup battery for electric bikes they manufacture.
So the question is – can you use any battery as a backup?
The answer is no. You shouldn't just use any battery with your hunting eBike – and the truth is, not all batteries will fit your eBike properly as well.
But the good news is that most eBike manufacturers rely on the quality and well-known batteries from manufacturers such as Samsung.
And since the two most important parameters are electric capacity and electric energy – it's not that hard to find the battery that will meet your eBike's battery.
However, not all batteries are made in the same shape and size so this is definitely a harder obstacle to successfully overcome.
Down below, we'll review some of the best & official backup batteries for hunting eBikes. But if you don't find a suitable option for your eBike, keep on reading as we'll explain some other options as well!
Best Backup Battery for Electric Hunting Bikes
BAKCOU Extra Battery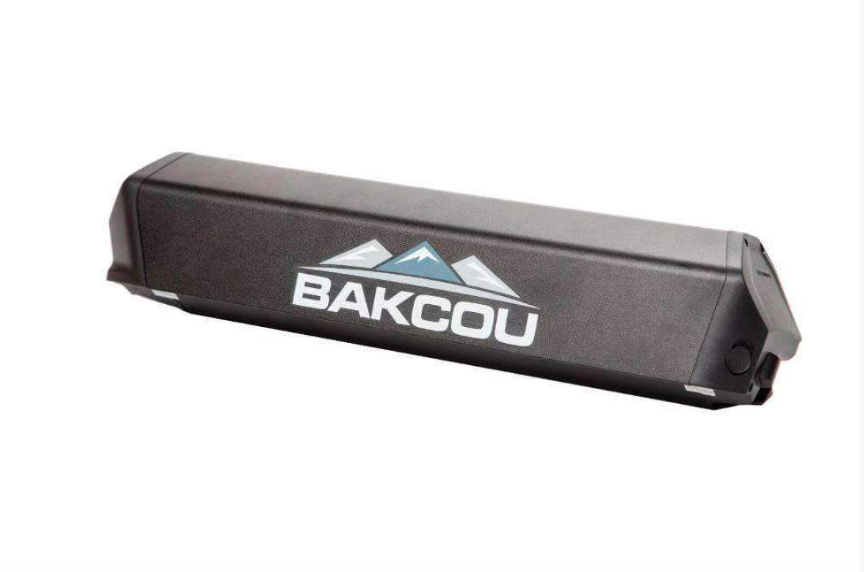 Bakcou is one of the hunting eBike manufacturers who offers a great extra battery that can be used as a second battery, or as a replacement for your existing battery.
We really like how they allow users to choose between three options:
48V 14.5 Ah
48V 17.4 Ah
48V 21 Ah
However, remember how we mentioned that you shouldn't only rely on the specifics of a battery?
Bakcou is pretty great at supporting its customers, so along with the battery power and capacity, you will be able to choose the type of battery charger you have.
That's not all though.
You will also get to choose a type of battery discharge you have. Therefore, their process of purchasing the extra battery for a Bakcou eBike is one of the best ones out there.
However, if you aren't sure about any of these options – Bakcou also features a friendly guide that shows the difference between the options available.
With this visual help, you can easily find a correct battery by comparing it to the one you're currently using with your Bakcou eBike.
What's also good to know is that each one of their batteries is made of long-lasting lithium Samsung cells which are able to extend the distance and provide a better range in comparison to other generic eBike batteries.
BAM Extra Battery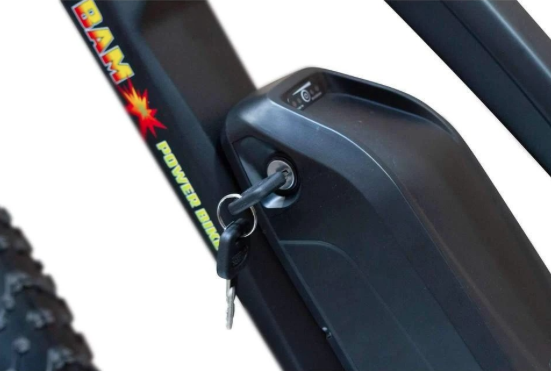 Bam batteries are very easy to replace and just like Bakcou, Bam is also providing an extra battery that's ideal as a backup or as a replacement.
However, their process isn't as great as Bakcou, but you can still get an extra battery without too much hassle.
The great thing about Bam's extra battery is that it's exactly the same as the original battery which means that you will be able to fit it into your eBike just like the regular eBike battery.
However, this also means that this battery also includes the smart locking system as well, so you won't have to worry about leaving your eBike in the public.
Fifield Rogue Wave Battery & Charger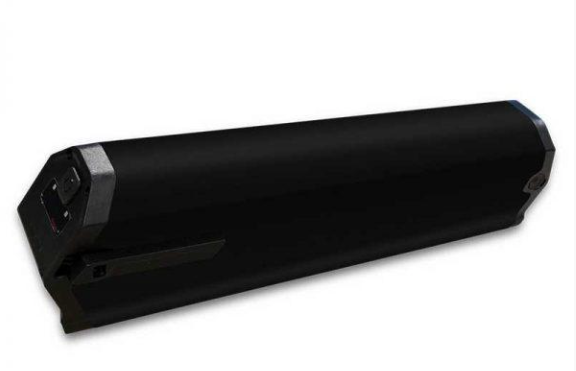 Fifield produces quality hunting eBike batteries for an affordable price – so if you're looking for a backup battery yet you are on a limited budget, this might be a great opportunity.
If your eBike manufacturer doesn't provide an extra battery you can purchase – Fifield Rogue Wave is probably the best replacement battery you could use.
However, there is a pretty much-limited choice meaning that this battery is only a 48V 14.5Ah.
Also, there's only one type of a connector – and as long as it fits your hunting eBike, you can take advantage of this affordable battery and use it as a backup.
On the bright side, you do get a charger appropriate for this type of a battery which is a pretty great deal, considering the prices of the chargers.
Rambo Extra Battery Pack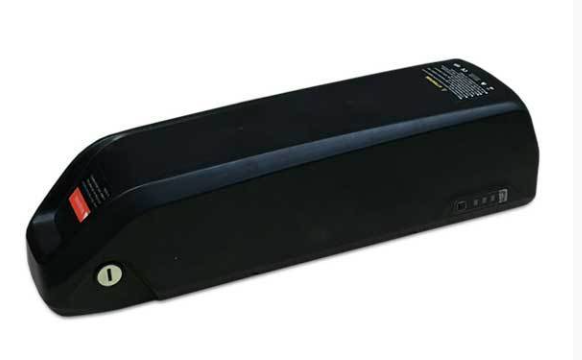 Rambo is one of the most respected manufacturers of electric hunting bikes and if you've been checking out their eBikes – you would know that they provide a great number of accessories.
These accessories can be additionally purchased to improve your overall experience, and the great news is that Rambo also provides an extra battery pack.
However, there's one thing you should know. This extra battery pack is only suitable for Rambo Gen 3 electric bikes.
But if you do own any of the Rambo Gen 3 eBikes – you can easily swap your regular battery with the extra battery pack in the middle of the woods in just seconds.
What we like the most about this battery is that Rambo also thought this through and decided to add a USB port to the battery.
This means that you can charge any electronics or gadgets via the USB port. For example, if you know you are able to make it back home on a single battery – you can take full advantage of the extra battery pack by charging any other device you have.
How is that for a portable battery pack for your phone, right?
But we should also mention one more thing. Even though this extra battery pack fits all Rambo Gen 3 eBikes – you should still choose your specific Rambo bike at the checkout point.
4 available options to choose from are:
Benefits of Having an Extra Battery Pack?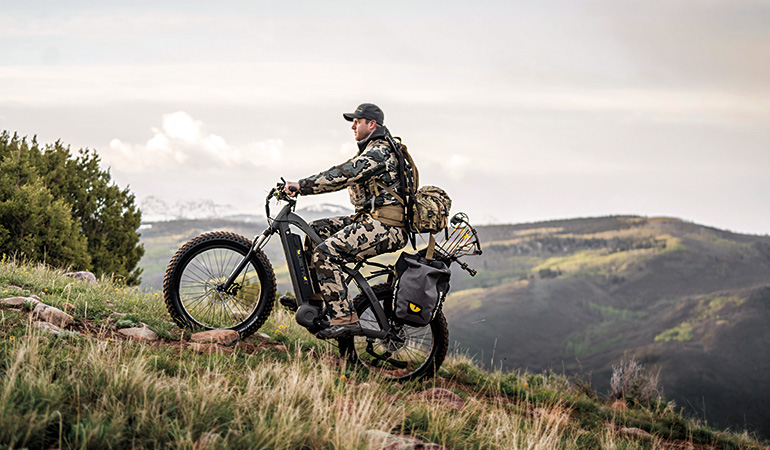 Let's say you are in the middle of nowhere and you are caught up in bad weather conditions. As we all know, bad weather conditions, mud, or up-hill terrain can consume a lot more battery and reduce the range.
But of course, no one wants their hunting trip to end just because of the battery, right? Risking it isn't an option neither.
However, having an extra battery pack that will help you get double the range – you'll have fewer things to worry about.
Some batteries such as Rambo battery have integrated USB port which allows you to use the battery just like a regular portable battery bank.
So you will never end up carrying the backup battery in vain. You will always be able to charge all of your devices, such as your smartphone.
What most hunters who use hunting eBike do is that they will take the average range their eBike can achieve and split it in half. This way, they'll know exactly how far they can go and still get back on the same battery.
This is something you won't have to do any pay extra attention to when having an extra battery available.
What if There is No Backup Battery Available for Your Hunting eBike?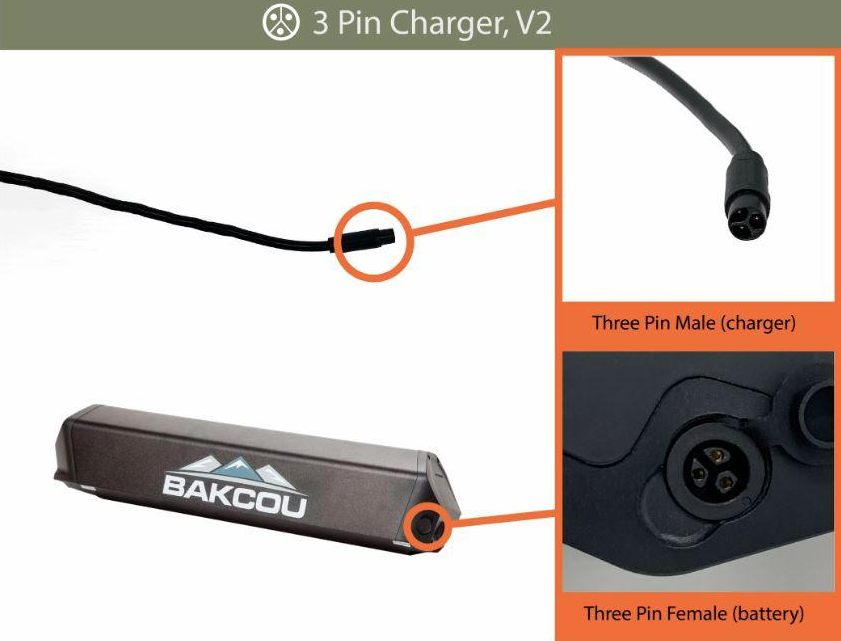 Truth to be told, there aren't that many hunting eBike manufacturers that are able to provide quality eBikes and still put focus and effort on accessories.
However, we're seeing an improvement in the number of backup batteries being offered. However, there is still a chance that you might not find the right battery for your eBike.
So have you left with only one battery and no chance to increase the range of your eBike?
The answer is no!
There are two things you can do to never ever have to worry about your eBike battery – and down below, you'll find some solutions.
Solar Panel for Electric Hunting Bikes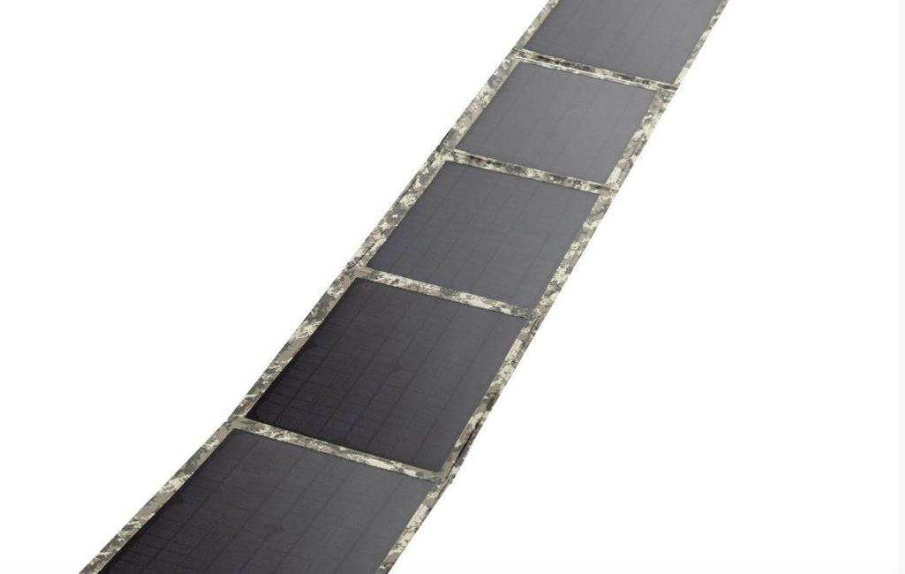 Bakcou doesn't only provide amazing electric hunting eBikes and accessories, but they also provide something no other manufacturer has provided so far.
It's the solar panel especially made for use with electric hunting bikes. If you love hunting for extended lengths at a time or if you never want to worry about the electric energy – there's one way to go about it.
Take advantage of renewable sources with the help of a solar panel. Solar panels aren't a new technology, and you can easily spot them installed on the roofs of homes.
There are even solar chargers for mobile phones. But Bakcou took this technology and turned it into an efficient device that helps hunters charge their eBike wherever they are (which is most of the time in the middle of nowhere).
This solar panel looks quite large, but it features a foldable design and is combined with a lightweight yet sturdy material which makes it really easy to carry.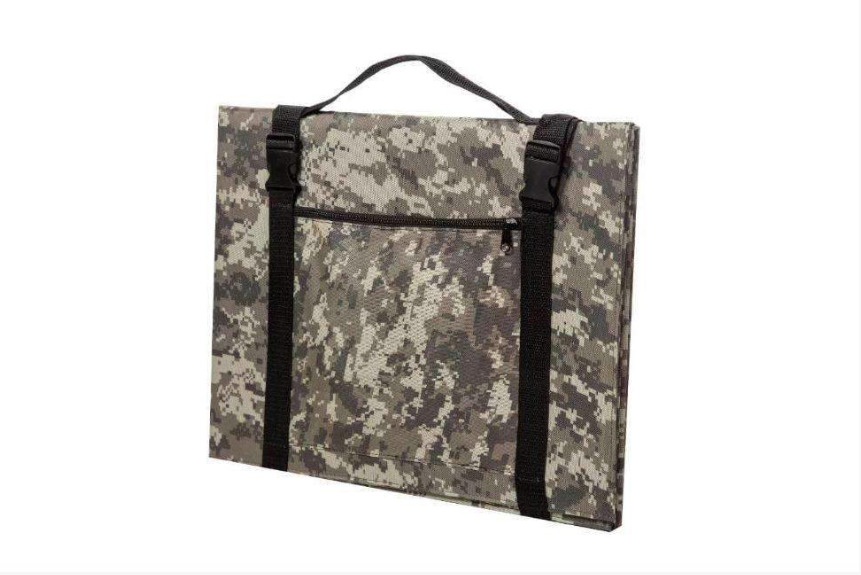 We've mentioned that this solar panel is efficient – but how efficient is it? It is a 200W panel which might mean a lot to you.
However, with this solar panel charger, you can charge your eBike at the same charging speed you achieve in your home.
The great thing is that Bakcou didn't only limit this charger to their own eBikes – but they've also introduced a couple of different extensions so this charger can charge different battery types.
Portable Generator
With the technology advancements, there are now portable generators that can produce a lot of power and yet are pretty convenient to carry around.
If you have plenty of space on your hunting eBike, or you even own and use a cargo trailer – a portable generator can be a great way of charging an electric battery.
As long as you have enough space to carry one – you will have quite a wide range of portable generators to choose from.
Our favorite generator is a Baldr which is a portable power station that can produce 300W of power. But the best thing about it is that you can charge it with a solar panel that's integrated into it, so you can always have power for your eBike and your electronics.
If solar is not your favorite option, this small and portable generator can be charged through a car port, AC outlet, or a solar panel. Therefore, you can think of this generator as a big power bank that.
Another great thing is that there are so many different portable generators. However, you should carefully choose the one that will fit your needs well, as not all options might be ideal for your hunting.
Conclusion
Using electric energy to power a hunting bike that can provide a lot more benefits than a regular ATV or any other hunting vehicle of your choice is definitely an extraordinary success.
But did you ever think about taking this to another level by using the extra battery for electric bikes?
Depending on your eBike manufacturer and battery type – it all depends on which extra battery pack to go for.
But in case your eBike brand doesn't offer an official extra battery – using a solar charger or a portable generator is probably the best way to go extra miles.
Believe us – hunting on an electric hunting bike without having to worry about the range or power is definitely a great feeling. Most important – it's definitely possible to achieve this.
Is the investment worth it? For sure it is. Just think about the benefits you get to experience and how any limits you may experience are lifted.
What range can you achieve with your hunting eBike? What range would you be happy with?
Feel free to leave a comment down below, share your story or ask questions and I'll do my best to answer all of your comments!