Rambo Bushwacker is one of the most popular eBikes from the Rambo lineup since it combines versatility, good quality, performance, and a very good price tag.
And if you're looking for an electric bike that's ideal for anything from having fun on the trails, hitting the off-road paths, exploring mountains, or even hunting, Rambo Bushwacker can fit your needs perfectly.
In this review, you'll find out exactly what Bushwacker eBike is all about and also how to finance it without breaking the bank, so keep on reading until the end!
Rambo Bushwacker Review
Rambo Bushwacker is a very versatile hunting eBike that's good enough to help out hunters improve their hunting game, so it can definitely fit many other purposes. And down below, you can find out more about its best features so you know exactly what to expect from this electric bike that's built with quality in mind and to last for long.
High Torque Motor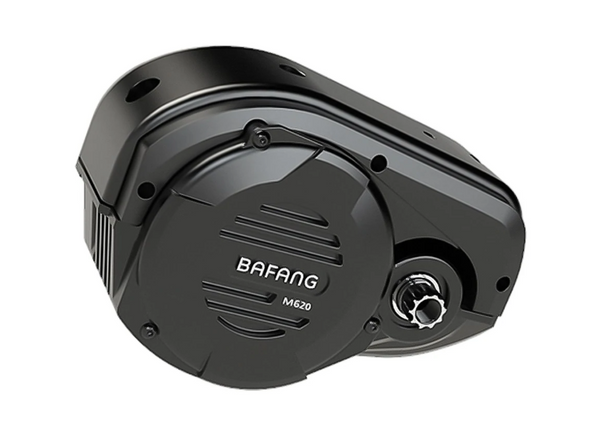 Rambo is known to rely on the best motors for their electric bikes so Bushwacker comes equipped with a 750W Bafang mid-drive motor.
It's a high torque motor that can produce a lot of power at a touch of a throttle button. With it being positioned and integrated right into the frame, its lower-to-the-ground position helps provide better stability and manueverability.
But even though the motor sits lower to the ground, it won't get damaged at all since it's integrated into a reinforced frame using aluminum alloy 6061.
Long-Lasting Battery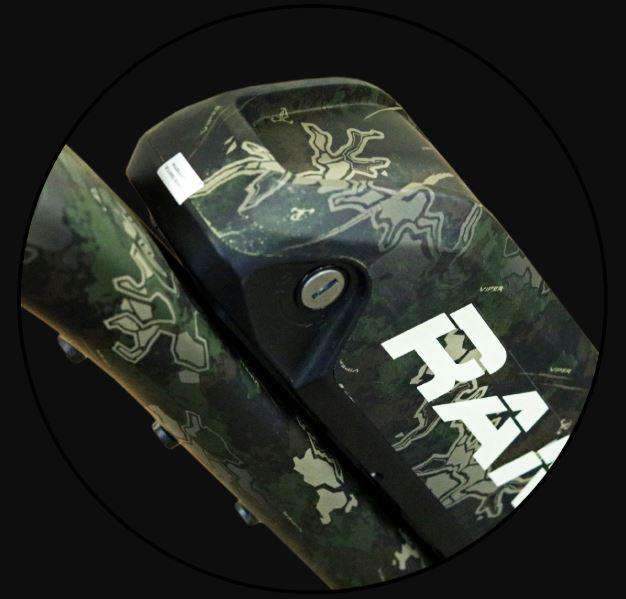 Rambo Bushwacker comes equipped with a Samsung 48V 14Ah battery that flawlessly works with the Bafang motor.
On a full charge, the battery allows riders to cover about 38 miles, but the range can also extend with the use of pedal assist, and it will also depend on the weather, type of terrain, and the riding style.
The high-capacity battery holds a charge well and even though it's not built into the frame, it is ruggedized and wisely placed on the eBike to have it protected from third-party elements on your rides.
Durable Frame and Fat Tires (Built for Anywhere)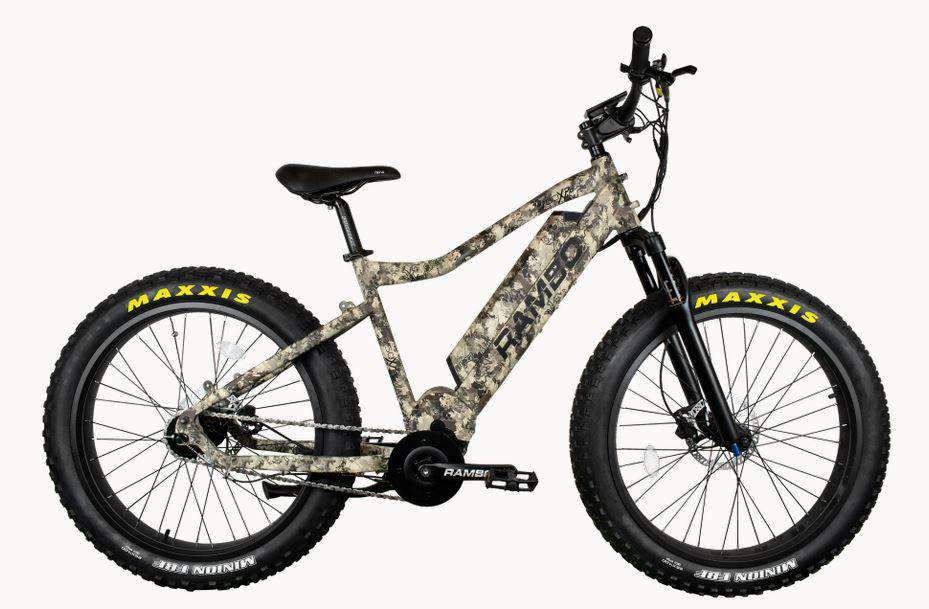 You can learn a lot from this Rambo Bushwacker review, but one of the important things is to know that this eBike is also built using aluminum alloy 6061 material to make it far more durable and to provide the ability to withstand any obstacles along the way.
Combined with 26″ rims and 4″ fat tires made for off-road use, this eBike can literally go anywhere, so taking it on an adventure and exploring locations you otherwise couldn't is the only right way to take full advantage of the Bushwacker.
Comfort and Safety Combined
For the best comfort, Bushwacker comes with GT MRK 355 fork air suspension that doesn't only improve comfort, but also improves stability, especially when overcoming demanding terrains.
When it comes down to safety, you'll be able to efficiently stop with the help of two 180mm piston hydraulic disc brakes. These brakes come with effective stopping power in both wet and dry conditions, so you won't have anything to worry about even if you ride on the muddiest terrains.
High-End Components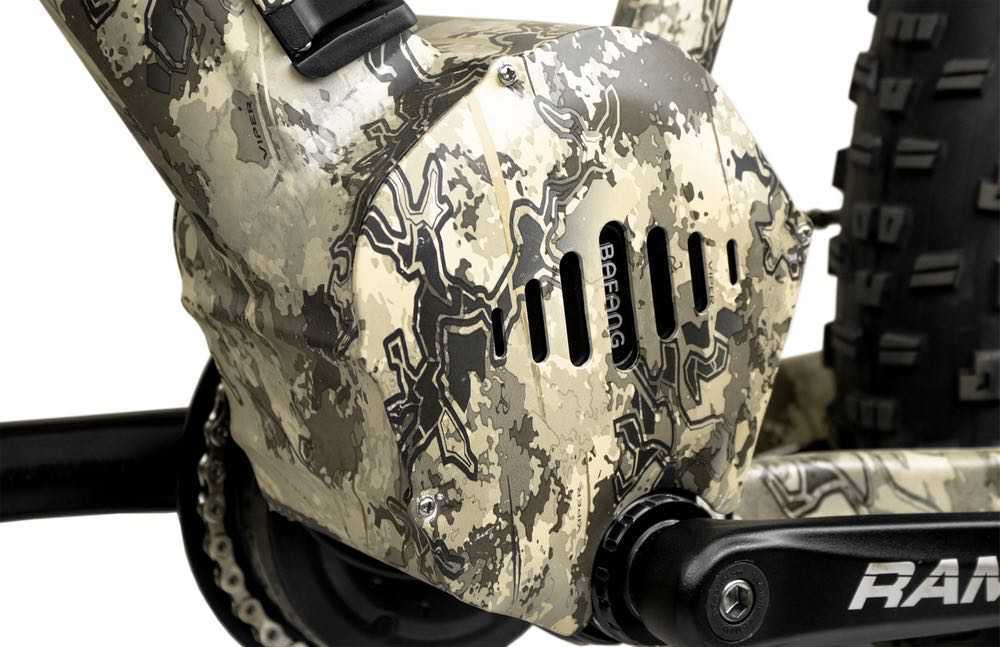 From other high-end components, Rambo Bushwacker relies on a Rambo custom-built narrow wide chain, Wellgo pedals, Selle Royal saddle, Promax handlebars and stem, and others.
Anything you see and anything you touch and use on this electric bike has been carefully chosen and installed for the best performance within this price range.
Additional Rambo Accessories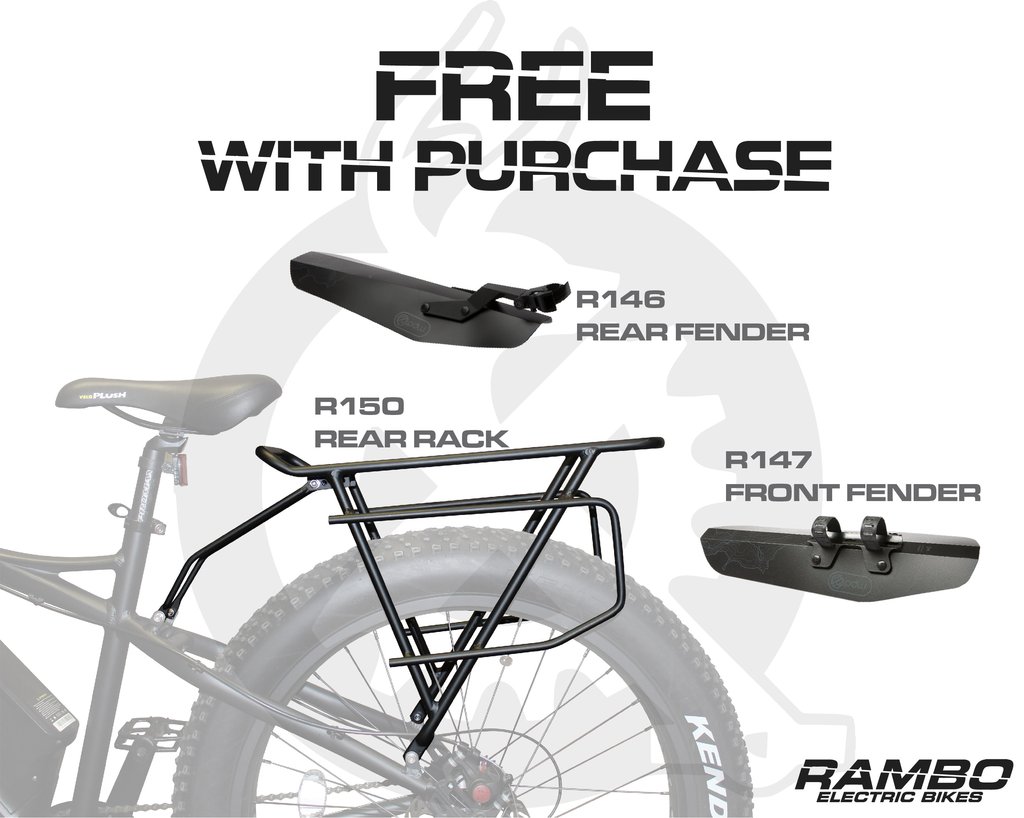 Rambo is known as a very generous brand and they always include extra accessories with their eBikes.
Therefore, with Bushwacker eBike, you will get a front and rear fender, and a rear rack. On top of that, Rambo Bushwacker comes integrated with a digital display screen that clearly shows the most important information so you can always stay up to date even at the top speed or under the brightest sun.
The information you can see includes speed, estimated range remaining, battery life, mileage, average times, and more.
How to Finance the Rambo Bushwacker eBike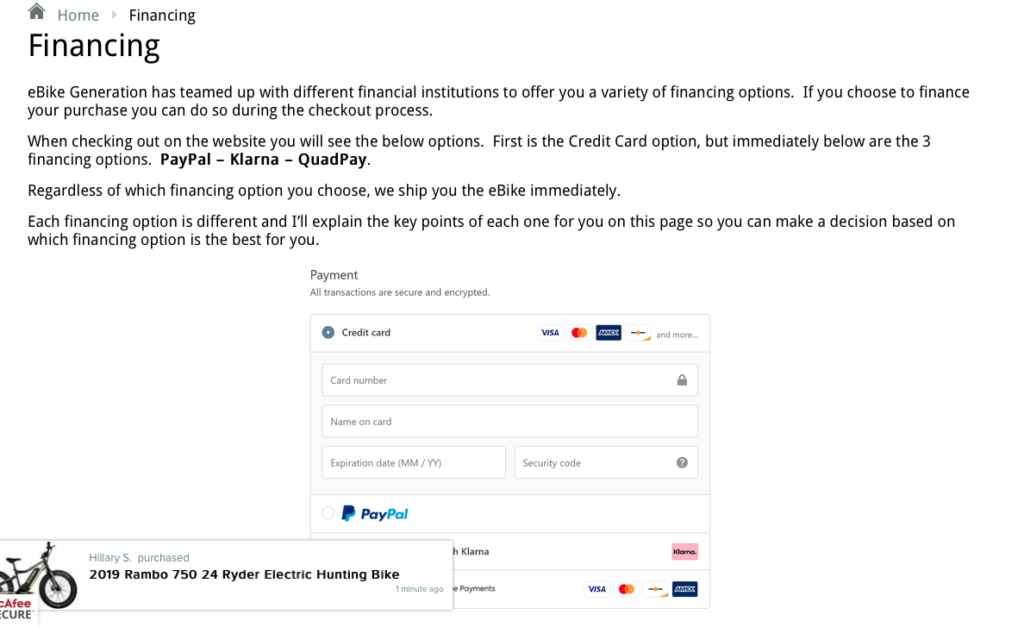 Even though Rambo Bushwacker is nearly top of Rambo's line-up of electric bikes, it can still be a pricey investment to make at once.
Luckily, with quality financing plans that are introduced by some of the best eBike retailers such as eBikeGeneration, it's a lot easier to purchase a new hunting electric bike.
These financing plans allow you to purchase the eBike today and pay it off in monthly installments. As long as you pay off the monthly installments on time, there isn't any interest fee on the purchase, so you'll be able to purchase the eBike for the same price, and yet pay it off monthly.
Even if you have enough money saved, it's still a smart idea to spread the full price over the course of a couple of months since there's a 0% interest rate on these financing plans.
Conclusion
Rambo Bushwacker is one of the most versatile electric hunting bikes that's loved by hunters around the USA due to its affordable price, and yet all value it offers in return.
On top of that, Rambo Bushwacker is built to last, is well thought through to the tiniest detail, and can easily out beat any other electric bike in its price range.
Also, with additional accessories and bonuses included with the purchase, there's no other eBike that provides as much value for the same price.
What do you like the most about Rambo Bushwacker eBike and would you buy it through available financing options?