eHunting bikes are also known as electric hunting bikes that are making a huge difference in the hunting industry. Not only are they improving the way hunters commute and transport their equipment or recover their game, but they're also changing the industry by adding extra new features.
And if you've only come across eHunting bikes, your research will pay off when you see how efficient these hunting bikes can be and how easily they can replace any hunting vehicle of your choice.
In this article, we'll get you up to speed, teach you everything you need to learn about electric hunting bikes, and also show you how to finance an eBike without breaking the bank!
What are eHunting Bikes?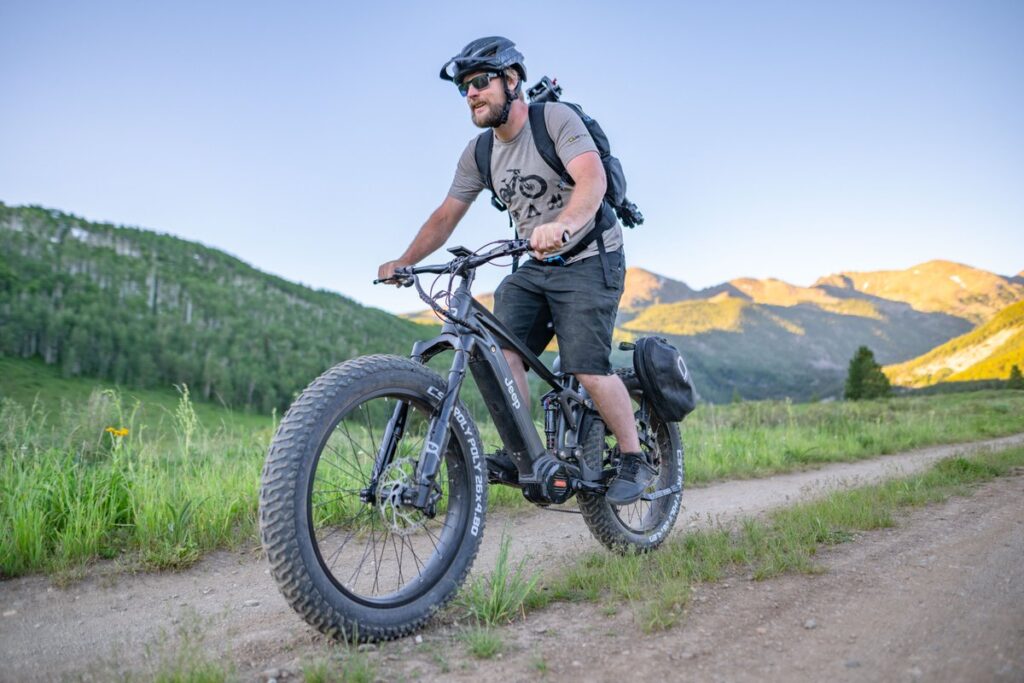 eHunting bikes are electric hunting bikes that look like rugged mountain bikes. While they're derived from mountain bikes, they're actually redesigned to fit the modern hunting needs and even replace your current hunting vehicle.
Not only these modern electric hunting bikes are able to meet almost all hunting needs, but they're also made to be a lot cheaper to run in the long run, easier to use, and easier to get around than any other hunting vehicle.
While hunting eBikes might look like a bicycle, they're actually a well-designed machine that is made for reliability and ease of use.
But keep in mind that there are various types of eHunting bikes and while they all might look the same, there's also a huge difference in the power output, the range they can achieve, the capacity they can handle, and things they can do with the help of additional features.
Even though the price tag might surprise most hunters, it's only until you truly realize the capability of eHunting bikes, or even better yet, get the chance to go hunting with one of them so you can witness all the benefits firsthand.
Benefits of eHunting Bikes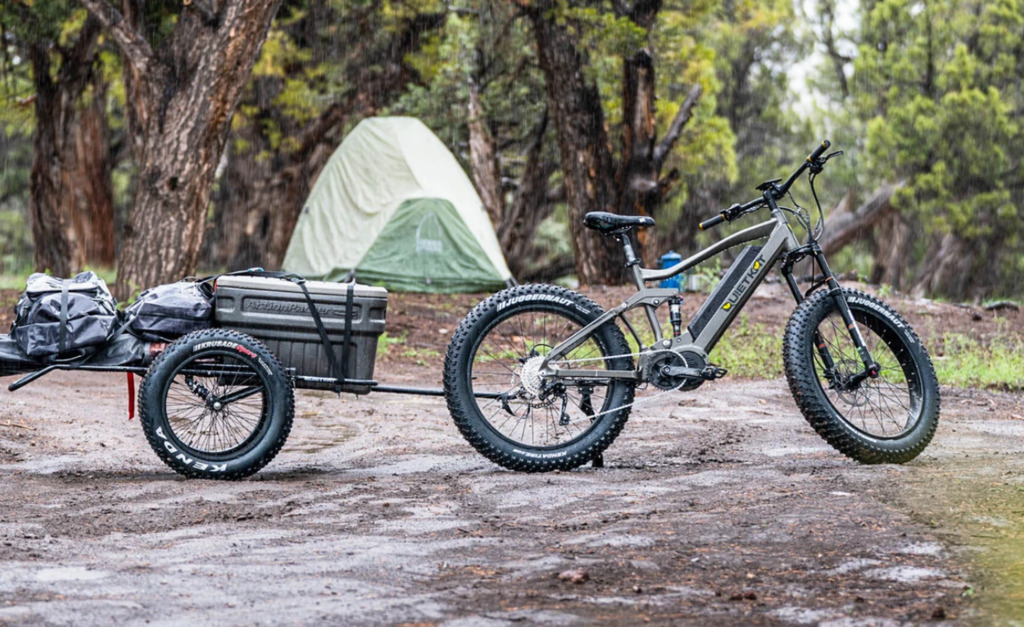 Electric hunting bikes provide much more benefits than any other hunting vehicle you might be using. First of, cheaper running costs, the ability to save money on the gas, and not having to do much maintenance are some of the economical benefits.
When it comes down to hunting, the combination of a super silent motor and battery results in a much better way to get around without making too much noise. Being stealthy can add additional benefits to your hunting success.
Since electric hunting bikes are still based on bikes with two wheels, hunting eBike makes a much easier choice to get through narrow paths or reach destinations you otherwise couldn't reach, even with an ATV.
And now that you know how rugged hunting electric bikes are, it shouldn't be a surprise that you can even use it to attach a trailer and recover game, no matter how deep in the wilderness you go.
eHunting bikes are made to handle difficult terrain well so you won't have to worry about punctures or if it's a good idea to go further. You'll feel confident moving forward without having to think twice.
How to Choose a Good Hunting eBike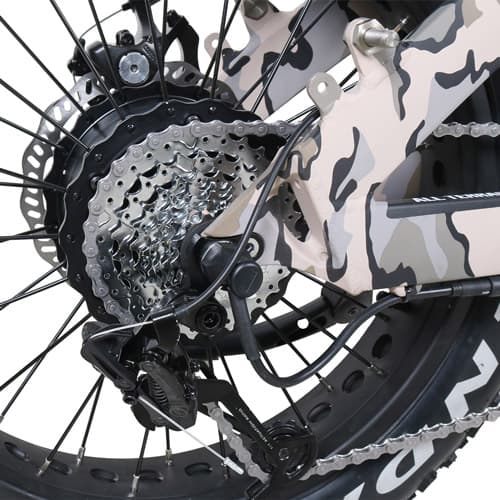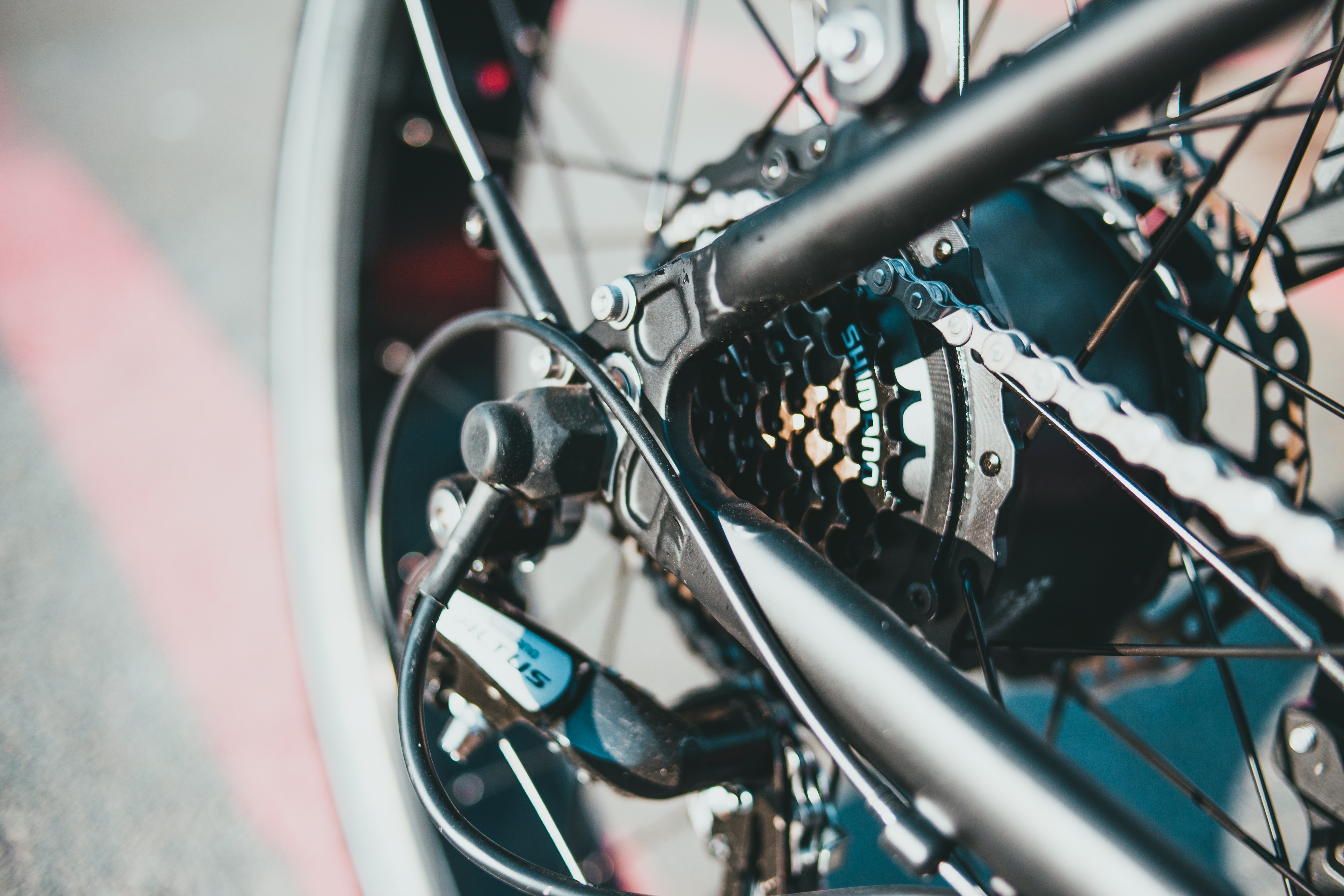 When choosing a good hunting eBike, there are quite a couple of things you should check out before finding the perfect eBike for your hunting needs.
These things include:
Frame and geometry
Power and range
Suspension
Tires
Additional accessories
Frame and geometry is the first thing you should look out for because there are different frame types. Finding the ideal standover height will help you find an eBike that will fit your size like a glove. However, if you're on the shorter side, you can always get a step-through eBike frame type that will make getting on and off the eBike easy.
Power and range are determined by the motor and the battery. These two components are the soul of the hunting eBike and that's why you should check how much power you can get out of the eBike, but also what range can you achieve on a single charge.
Suspension in combination with tires is critical too because you will be taking hunting eBikes to their natural habitat and you'll be riding it in the most demanding terrain. Still, a proper suspension and fat tires will provide comfort no matter where you go.
Additional accessories such as fenders, racks, bags, or any premium components on the eBike will also improve your riding experience and make your hunting a lot more convenient. Also, all additional accessories you can get such as fenders, rack, or even a trailer, will help you save money by not having to purchase them separately.
How to Finance Quality Hunting eBike?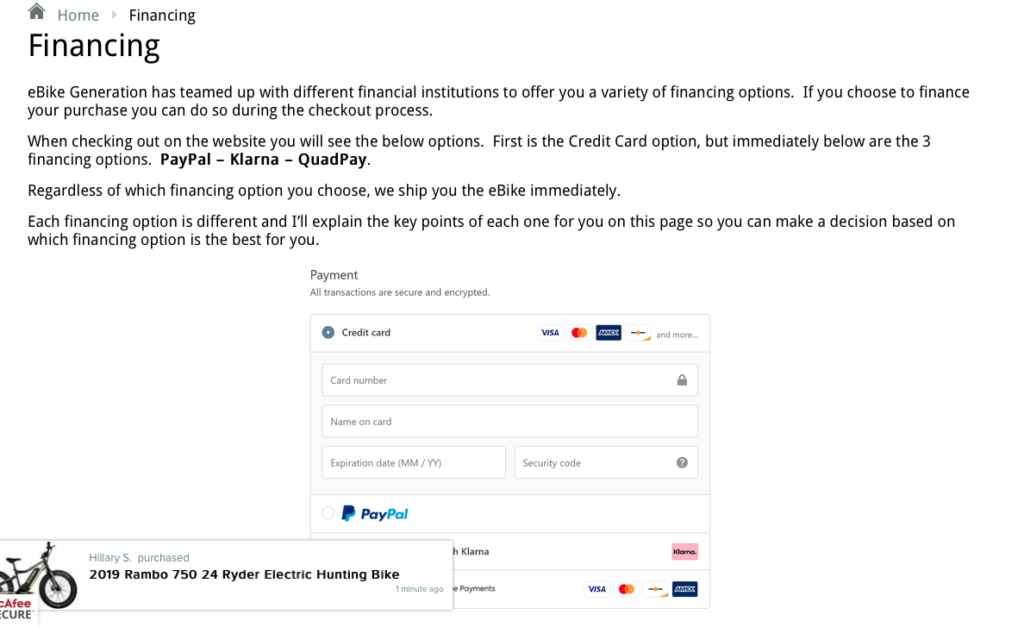 The elephant in the room is that hunting eBikes can seem very pricey at first. However, as we've mentioned earlier, it takes time to understand the value of a hunting eBike, the advantage it provides over any other hunting vehicle, but also makes a great investment that will definitely pay off in the long run.
Yes, hunting eBikes can still be a pricey investment for the most average hunters out there. However, there's a better way of financing a quality hunting eBike without breaking your bank.
Some of the greatest hunting eBike retailers such as eBikeGeneration provide financing plans which allow you to purchase an eBike and pay monthly, without any interest on the price of the eBike if you pay don't miss a payment.
And if you use a financing plan to finance your eBike, plus you replace your current hunting vehicle that is probably costing you a lot more to run – and you'll be able to have the eBike pay itself off since it doesn't require gas money or the maintenance money.
Conclusion
eHunting bikes are not only changing the industry, but they're also improving the way hunters hunt. You shouldn't let the price tag scare you off as quality hunting eBikes are one of the best ones on the market.
Finding a quality eHunting bike isn't hard when you know what you're looking for, and to help you out further, we have dozens of eBike reviews where you can find a perfect eBike for your hunting needs.
What is your favorite benefit of hunting eBikes and what do you like the most about them?