Electric bikes for hunting aren't only much more convenient, but they're far more efficient than any other hunting vehicle you can find on the market.
Needless to say, electric hunting bikes come with plenty of benefits, and in this article, you'll find out everything about the best fat bike for hunting.
Fat bikes are electric hunting bike type which comes with extra wide and fat tires that support the rugged bike frame and it comes with plenty of accessories that help hunters stroll through the wilderness, get to the stand, recover game, and much more without any difficulties.
So keep on reading to not only find out why we chose Rambo Megatron as the best fat bike for hunting, but also how to easily finance this fat eBike so you can start taking the advantage of this eBike without breaking the bank!
Best Fat Bike for Hunting
For the best fat bike for hunting, we decided to go with Rambo Megatron which is a 1000W beast of a hunting eBike that comes with an all-wheel-drive system and is built to withstand even the toughest conditions and terrains so your hunting capabilities won't ever be limited!
All-Wheel-Drive System with Plenty of Power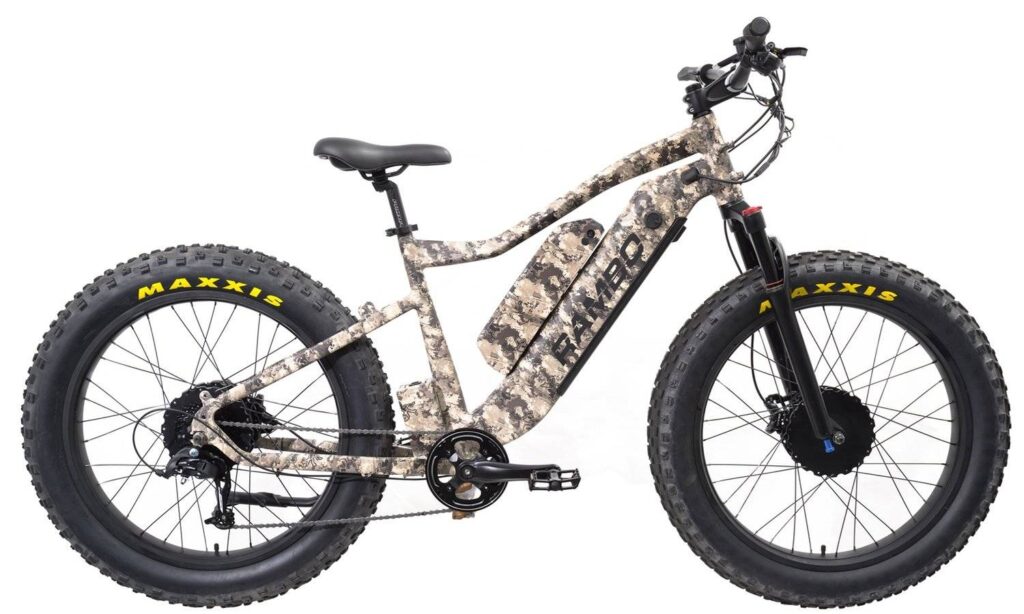 Rambo Megatron comes with an X2WD system which is an all-wheel-drive system where this eBike is fitted with two powerful 1000W Bafang motors in each wheel hub. Therefore, such a combination of these two motors gives users a total of 2000 watts of power, and even at its peak, riders can get up to 3000W out of these combined motors onto both wheels.
With a toggle of a switch, you get to choose between using both motors or only relying on one of them individually. Such a combination allows you to climb hills, move in heavy terrain, or even ride on sandy beaches or in deep snow climbing steep hills with ease.
Of course, you also have a high load capacity so you can haul all your gear and equipment with you without having to worry about having enough power to get to your destination.
Dual Batteries with Excellent Range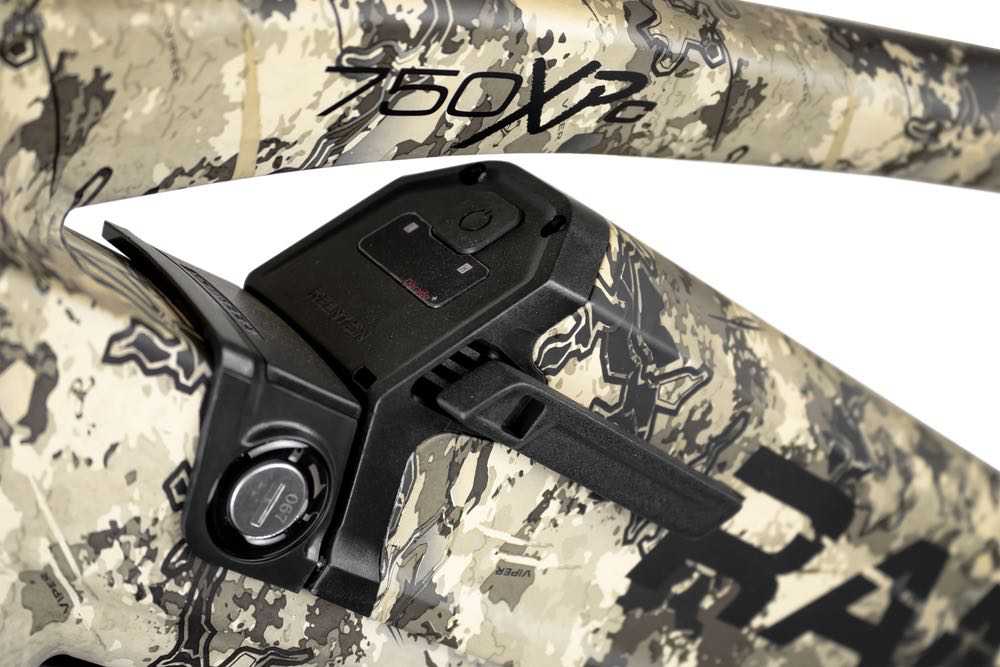 Rambo Megatron doesn't only come with two motors but it also features two batteries as well. One of the batteries is placed inside the frame while the other battery is placed at the standard position (above the other battery) within the eBike's frame.
Both batteries are well protected and both batteries are removable for convenient charging. The batteries are the same and Megatron features two Samsung 48V 17 Ah batteries that work well together to give riders a range of about 80 miles per single charge.
Of course, the range is calculated with both motors powered on and while using the full throttle on the rides. Depending on the rider's riding style, weather conditions, and a couple of other factors, the estimated range can be close to or over the 100-mile mark.
Comfort Even in the Rockiest Terrains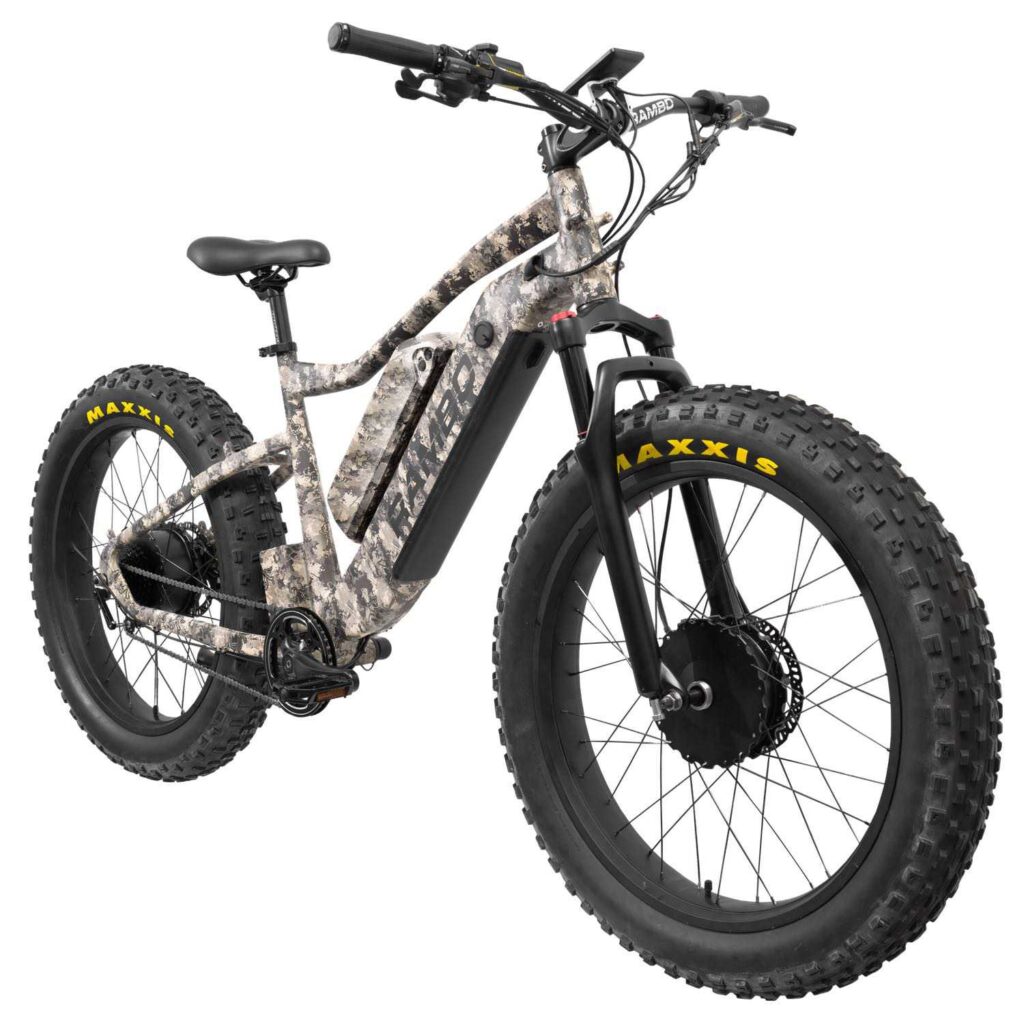 Not only does Megatron eBike come with a very powerful setup that will keep you pushing at all times, but it is the best fat bike for hunting because it features one of the widest tires on 26″ wheels.
Rambo Megatron comes with Maxxis Minion fat tires that are almost 5″ wide and they're well paired with the whole purpose of the eBike which is to provide riders unlimited capabilities to ride deep into the wilderness, even way after the off-road paths come to an end.
This is also well combined with the GT MRK front-fork air suspension that will absorb most of the shock and provide better manueverability and stability of the eBike for riders of all types.
High End Components for Increased Durability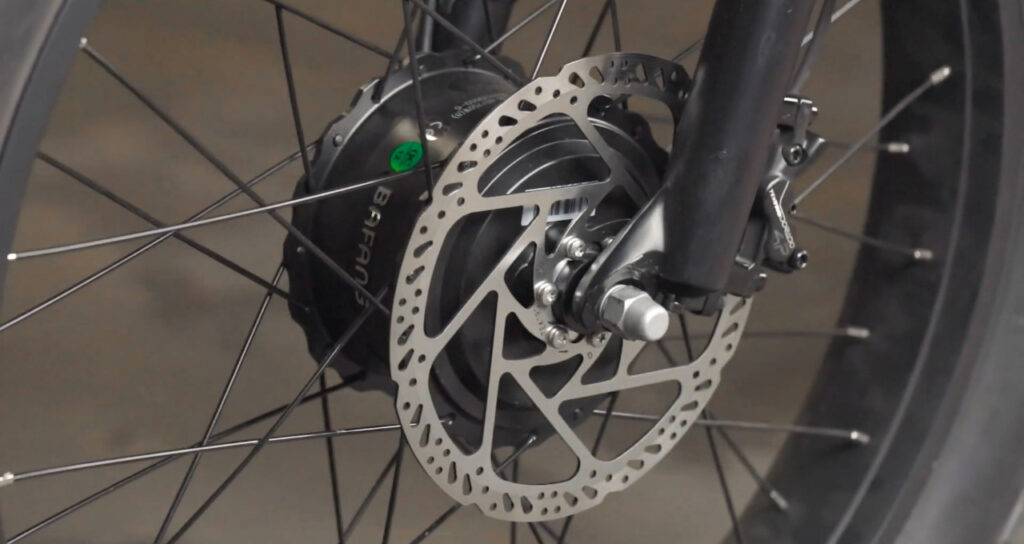 The whole eBike's frame is built on the durable aluminum alloy 6061 material and it's combined with only the best components that put Rambo Megatron at the top of the list regarding durability.
Other components of high durability that won't give out even in extreme conditions include Tektro piston hydraulic disc brakes that provide more than enough stopping power, Rambo's custom 36T chain ring, double wall W/O holes rims, Wellgo pedals, Selle Royal saddle, and many other components.
Included Accessories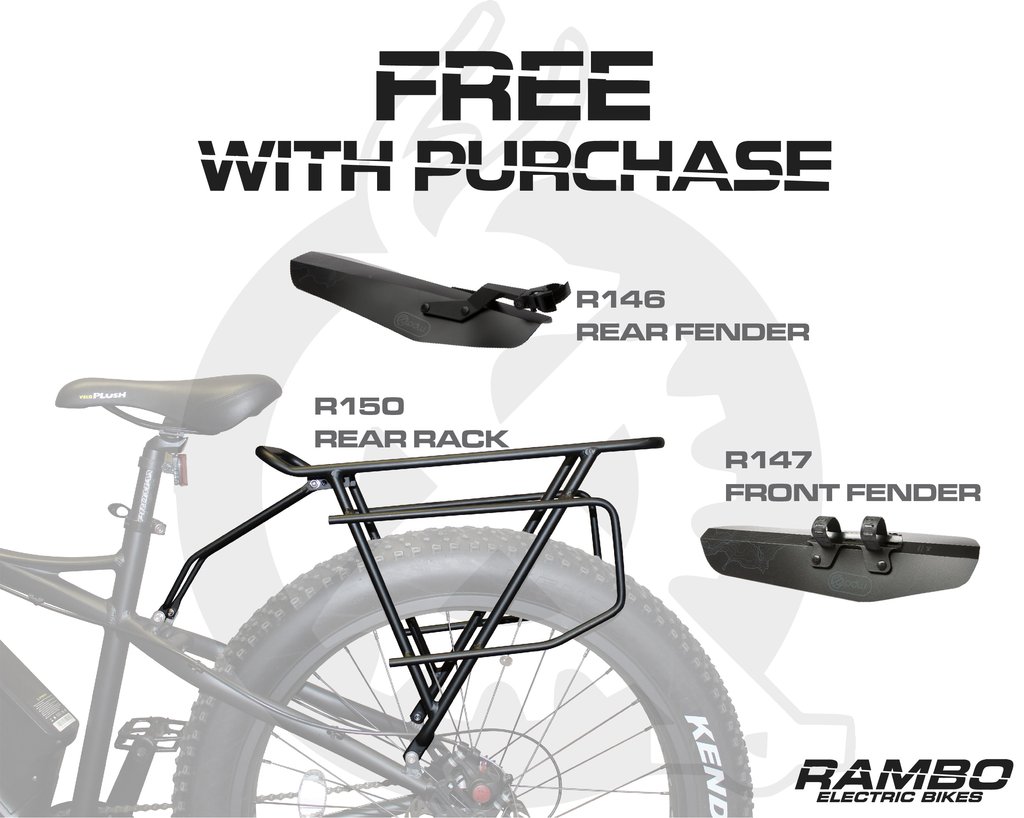 With the purchase of Rambo Megatron, you'll get a package of additional Rambo accessories that include a front and rear fender, a rear rack, a heavy-duty kickstand, and a full-color display that is a super useful way to keep an insight on all the important stats of the eBike even when you're on the move.
Of course, it's worth mentioning that this electric bike comes in a TrueTimber Viper Western camo which doesn't only look incredibly nice, but it's also super useful for blending in the surroundings for a better hunting experience and a much more successful hunt.
How to Finance the Best Fat Bike for Hunting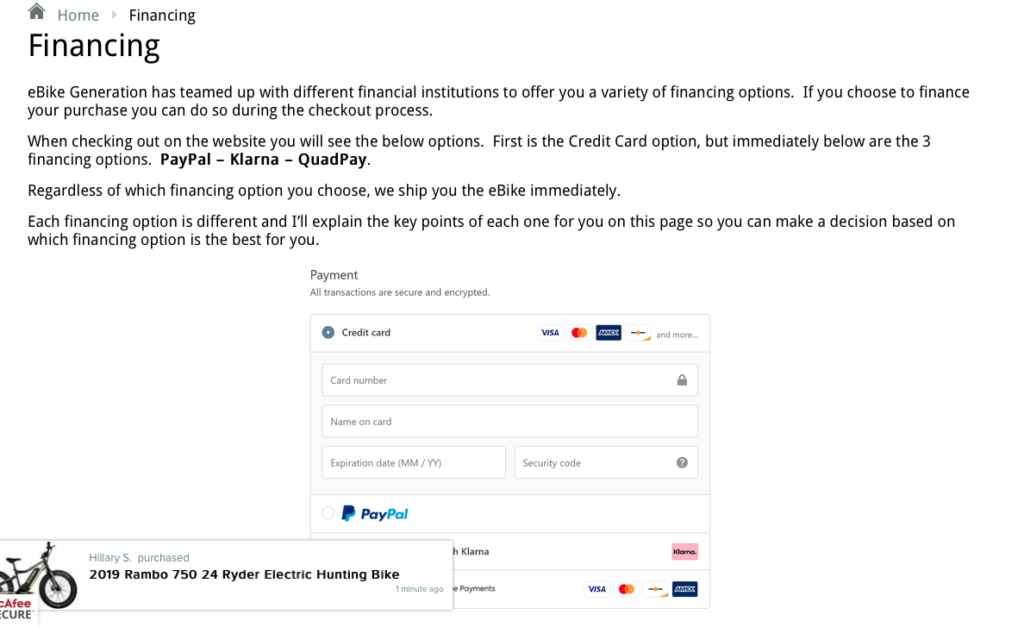 There's no doubt that Rambo Megatron is the best fat bike for hunting, but of course, such quality comes with a higher price tag.
Even though the price tag is well worth the quality and value this eBike provides, it can definitely have a mark in the bank account.
Therefore, the best way to purchase Rambo Megatron is to buy it today with the help of an eBike financing plan that allows you to get the eBike delivered right away and yet pay it off in monthly installments.
If you pay all monthly installments on time, there's a 0% interest rate on the purchase and you'll only pay the eBike's price without any additional fees. One of the best Rambo eBike retailers is the eBikeGeneration and they've partnered up with a couple of different institutions to make these financing plans available to everyone so check them out!
Conclusion
Rambo Megatron is definitely worth the title of being the best fat bike for hunting since it ticks all the boxes and it provides a lot more value than the eye can meet.
It's built for hunting, it's built for riders who love exploring and heading deep down into the wilderness and this narrow and yet high-end electric bike can fit so many different purposes and it just can't wait for you to take it on an adventure where you'll conquer any type of terrain or obstacle you come across.
What is your favorite thing about Rambo Megatron and why?