Himiway has a great lineup of electric bikes that are not only affordable but are very versatile without compromising on quality. So if you're looking for the best Himiway eBike, you're in the right place.
Down below, we will review Himiway's best eBike from their lineup so you can know exactly what to expect from the eBike. You'll even learn if this eBike is worth the money and even if it's going to be a good fit for your needs, so keep on reading!
Also, you'll learn how to finance one of the best Himiway eBikes on the market so you don't break the bank if you believe this eBike is the right fit for your needs, so read until the end so you don't miss out!
Best Himiway eBike Review
For the best Himiway eBike, we chose the Himiway Cobra Pro. This eBike is built with power, durability, and versatility in mind, and even though it's one of the most expensive Himiway eBikes, you'll learn why it is well worth the money it costs!
Full Suspension to Conquer Anything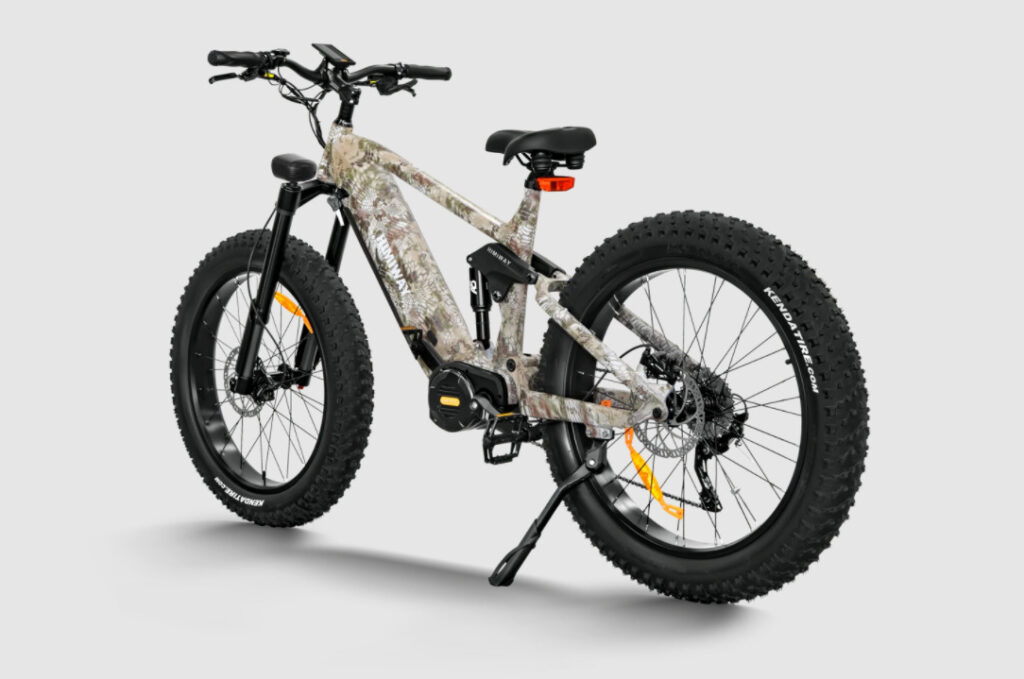 Himiway Cobra Pro is the only Himiway eBike that comes with a full suspension setup that can help you conquer any type of terrain, climb any hills, and rush down any downhills without having to worry about obstacles on your way.
In combination with other useful components such as fat and wide tires that are almost indestructible, you won't have to worry about the type of surface you ride on.
A four-bar linkage suspension in combination with front coil suspension will provide absorbing, unlike any other suspension type. This includes more comfort for the seat, chain, rocket, and seat tube so not only will you experience a smoother ride, but the eBike's components will run a lot smoother too.
Ultra Powerful Mid-Drive Motor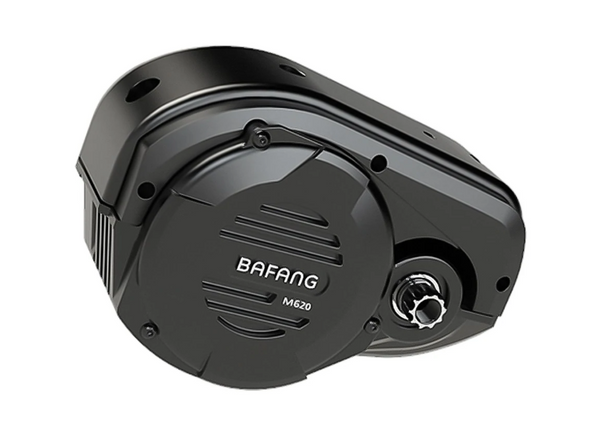 Cobra Pro eBike comes equipped with a powerful 1000W mid-drive motor that's placed at the mid-bottom of the frame.
Such placement allows the motor to sit lower to the ground, providing a better weight distribution which results in better stability and manueverability for the rider.
When it comes down to power, this Bafang mid-drive motor can produce 160Nm of max torque power at the touch of a button which is more than enough to travel fast in any type of terrain.
Upgraded Battery for the Best Range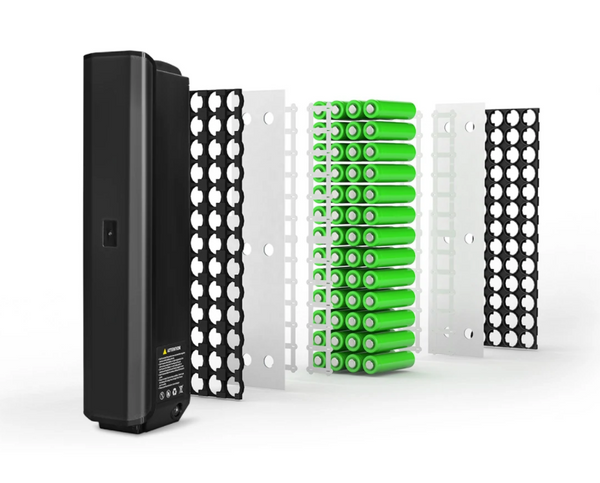 In combination with a powerful motor, the best Himiway eBike comes with an upgraded 48V 20Ah lithium battery (Samsung or LG).
This type of battery is built with durability in mind since it comes protected by an upgraded aluminum 6061 frame and it's fully integrated into the eBike's frame.
Single-cell capacity is up to 5000 mAh which provides better diversity and a lot more range when compared to smaller batteries that can provide 3500 mAh cells. On a single charge, you can cover about 60 miles on pure power, but in combination with pedal assist, you can extend the range up to 80+ miles.
High-End Components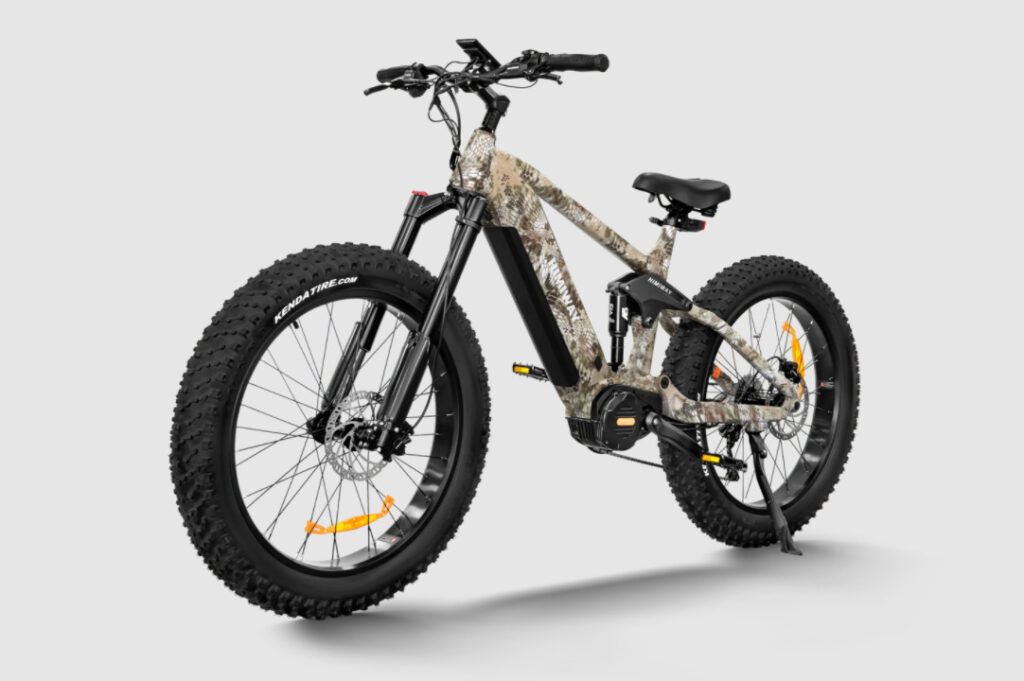 Not only does the Himiway Cobra Pro come with main powerful components, but even other smaller components are wisely picked to ensure the high durability and quality of the eBike as a whole.
Therefore, this eBike comes equipped with other high-end components such as 4.8″ CST fat tires that can hardly get punctured, Shimano 10-speed gear system, 180mm hydraulic brakes,  KMC chain, Promax stem, SR saddle, and others.
This way, Cobra Pro eBike is very well worth its price, and it can be a much better choice than even some of the more expensive eBikes.
Quick Insight While You Travel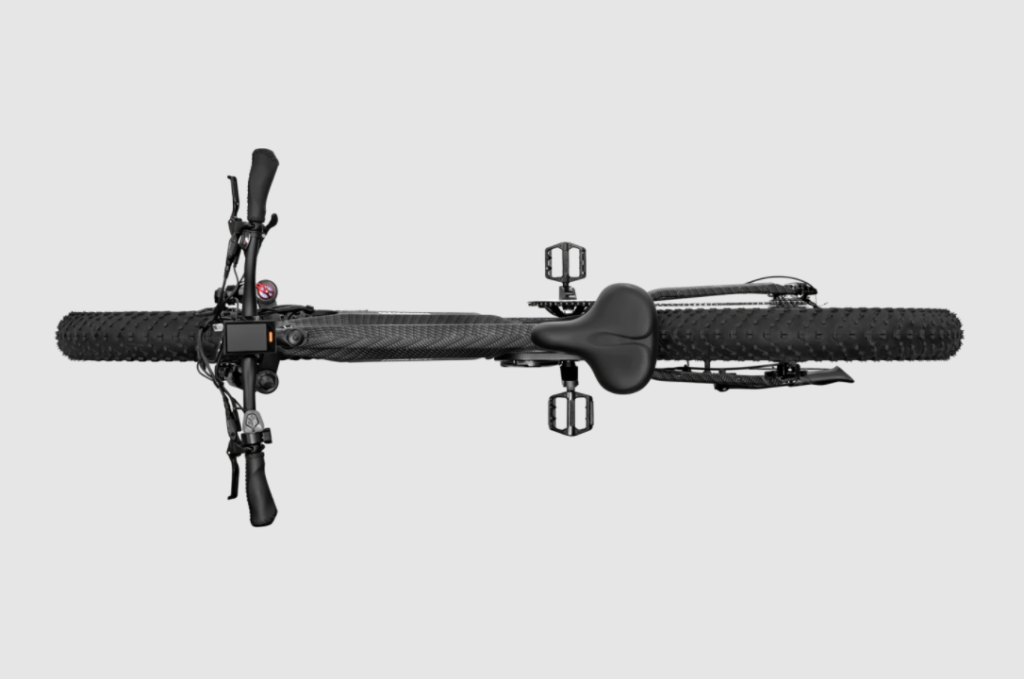 To get the most out of a powerful motor and a long-lasting battery, Cobra Pro eBike comes equipped with a Bafang LCD backlit display that keeps you in the loop with the most important aspects of your eBike, such as the battery percentage, estimated range left, traveling speed, power, mileage, etc.
It also comes with a USB charger that you can use to charge your smartphone when you're on the move. Even though it will reduce your range by using the eBike's battery, it is a life-saving feature that is ideal for emergencies.
Two Finishes to Match Your Surroundings
To match your surroundings, your liking, and preference, Cobra Pro eBike is available in two finishes. One is a King Cobra which is matte black with a carbon-like effect, while the other one is a Forest Cobra finish which represents the sandy woods type of camo.
Since Cobra Pro is equipped with such great features, it is often used by hunters and that's why a Forest Cobra camo finish is a great choice.
Best Way to Finance the Best Himiway eBike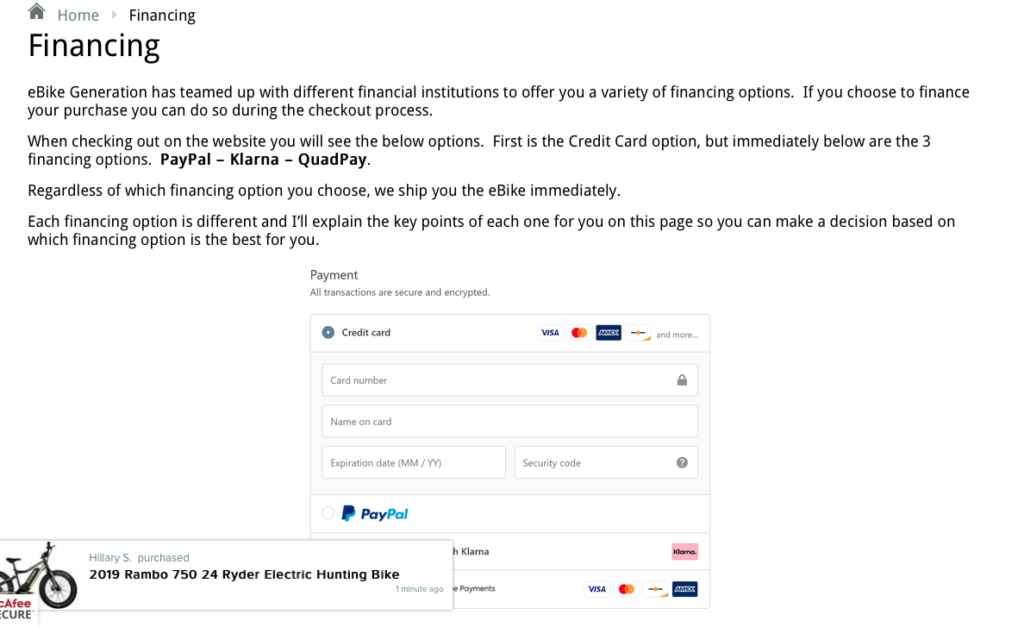 Even though Himiway Cobra Pro eBike is a much more affordable eBike of its qualities than its competitors, it can still be a lot of money to part ways with upfront.
However, there's a better way to finance quality eBikes such as this one and it's called eBike financing. Such financing is often provided by quality eBike retailers such as eBikeGeneration.
These retailers have partnered up with buy now pay later platforms such as Klarna, Quadpay, and PayPal Credit to help you pay off your eBike monthly in installments with no interest fee if you pay it off in time.
Therefore, you can apply in minutes and even get an instant decision on your application, and yet no credit check is required so it's definitely a smart way to shop for a new eBike, even if you have the money sitting in your bank account.
Conclusion
Cobra Pro eBike is the best Himiway eBike and in this review, you can see all of its advantages, but also check if this eBike would be a great fit for your needs.
What's so great about Himiway Cobra Pro is that it's one of the most affordable eBikes that's ideal for any type of use, and yet it doesn't cost a fortune.
What is your favorite thing about the Himiway Cobra Pro eBike and why?